Clarksville, TN – To better prepare students for rewarding careers in both performance and music education, the Austin Peay State University Department of Music now offers bachelor of music degrees in both music education and performance.
In addition, APSU now offers a restructured Master of Music in Music Education, along with online course offerings for working professionals.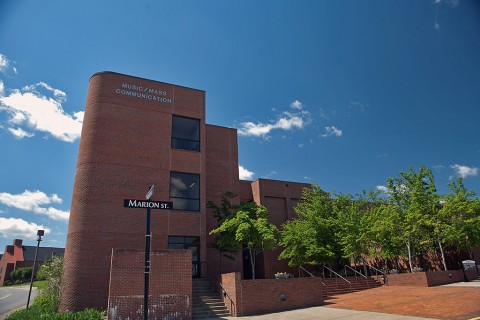 "Creating bachelor of music degrees gives more purpose and calls more attention to the purpose of each degree," said APSU Coordinator of Music Education Dr. Eric Branscome. "The bachelor of music degree is what we call a 'professional degree,' and it leads into careers in our two concentrations of music education and performance."
The Bachelor of Music in Music Education prepares students for careers as music teachers in preschools, elementary schools, middle schools, high schools and at the college level. The degree also offers instrumental, as well as vocal and keyboard specializations.
A Bachelor of Music in Performance prepares students for careers in a number of settings, including symphony orchestras, opera houses, musical theatres and recording studios. The degree also offers specializations in woodwinds, brass, percussion, orchestral strings, keyboard, guitar, voice and composition.
The new bachelor of music degree is offered in addition to the existing Bachelor of Science in Music and Bachelor of Arts in Music degrees. With more of a focus on liberal studies, the bachelor of science and bachelor of arts degrees offer students opportunities outside of career-specific fields.
"Having the bachelor of music degrees also draws attention to the purpose of the liberal studies track, which is offered in our bachelor of arts and science degrees," Branscome said. "What liberal studies is supposed to do is provide students with a lot of transferable skills, as opposed to degree-specific skills, like what is offered with our bachelor of music degree."
The Department of Music also offers master of music concentrations in music education and in performance. The newly redesigned music education curriculum is offered on campus for traditional students, and as a low-residency option where students can complete a majority of the courses online, with a six-hour summer residency.
To better inform perspective students on what degree path is right for them, the Department of Music has created a website devoted to information on careers, located at www.apsu.edu/music/careers-music-home.
"Let's say you wanted to go into a particular field, this website would be able to guide you towards a bachelor of music, or a liberal studies degree with a minor in something else," Branscome said. "We're trying to point students towards the career major and minor combinations that will better prepare them for their careers."
For more information on the APSU Department of Music and its degree offerings, visit online at www.apsu.edu/music, or call 931.221.7818.