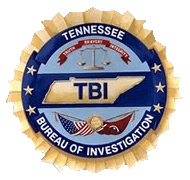 Nashville, TN – An investigation by Special Agents with the Tennessee Bureau of Investigation has resulted in the arrest of a Davidson County man, who is charged with trying to get someone to kill his wife.
At the request of 20th District Attorney General Glenn Funk, TBI Special Agents began investigating Gary Alan Montgomery on May 2nd, after receiving information that Montgomery was looking for someone to kill his wife.
During the course of the investigation, Agents developed information that between May 2nd and May 3rd, Montgomery had multiple conversations with an individual about having his wife killed.
Montgomery had also agreed to sign over ownership of his house as payment.
On Thursday night, Montgomery, 55, was arrested and charged with Solicitation to Commit Murder. He was booked into the Davidson County Jail, where he is being held on a $200,000 bond.