Clarksville, TN – The National Society of the Sons of the American Revolution (NSSAR) held their annual Public Service Awards on Friday, August 5th, 2016.
This year's award recipients were Marcus Daw and Adam Liberatore from the Montgomery County Sheriff's Office, Norman Parkerson from the Montgomery County Emergency Medical Services, and James Sensing from the Montgomery County Volunteer Fire Service.
Deputy Daw was recognized for jumping into a trash compactor at the Bi-County Solid Waste transfer station on Highway Drive to save a woman who fell in while disposing her trash. He stayed in the trash compactor with her until other first responders could arrive to provide assistance.
Deputy Liberatore was recognized for taking direct gun fire after investigating suspicious activity and initiating pursuit. His actions lead to the apprehension all suspects involved in the incident.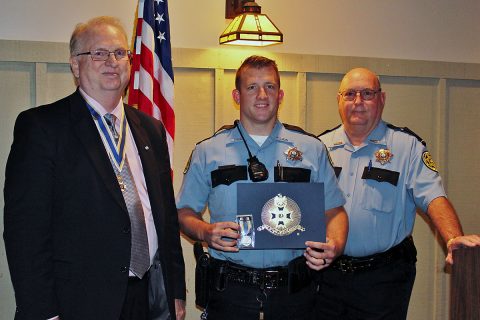 Logistics Officer Parkerson was recognized for his work managing the logistics of the EMS fleet and personnel. He oversees supply, medicine, and equipment procurement used for patient care. His work keeps the entire department in a state of readiness to respond to medical emergencies.
Captain Sensing was recognized for his commitment to service to the East Montgomery Fire District. He trains new volunteers, assists with repairs and maintenance at the station, seeks additional training for himself, and is a consistent and devoted emergency responder.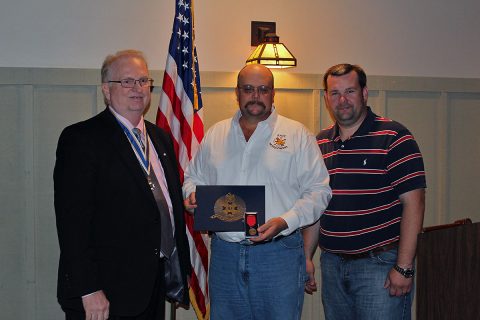 "The first responders and their families honored us by attending; more importantly as their supervisors introduced the awardees and told of their heroics we all swelled with pride as the medals were presented," said NSSAR member Robert Nichols. "We are proud of them and their service to the public."