Clarksville, TN – If a United States soldier flew on a helicopter during their time deployed as a part of the War in Afghanistan, there was a good chance it was flown by a member of Task Force Pale Horse.
The talented men and women of this elite force carried ground forces to the fight, removed the injured and flew countless missions with the intent of identifying – and often eliminating the enemy.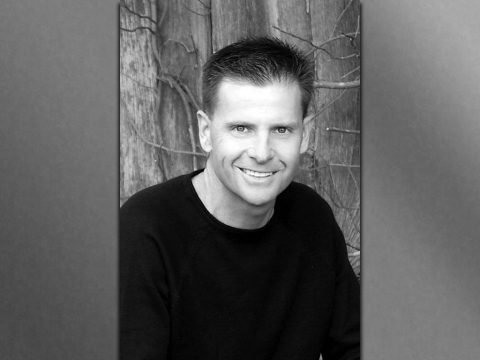 The commander of Task Force Pale Horse from 2008-2010, retired Army Col. Jimmy Blackmon has left the military world, but he continues to tell the story of the flying forces through his latest book, "Pale Horse: Hunting Terrorists and Commanding Heroes with The 101st Airborne Division."
Now living in Clarksville, Blackmon will be on the campus of Austin Peay State University to speak about his experiences. The talk, which is free and open to the public, will take place on August 30th at 7:00pm in the George and Sharon Mabry Concert Hall.
"Pale Horse" is the never-before-told true story of life in an aviation task force during combat in the Afghan War, told by the commanding officer who was there. True to life on the battlefield, Blackmon's book bounces between ferocious firefights and bravery in the face of death to the quiet moments between the soldiers and friends of Task Force Pale Horse. From lethal pilots to compassionate medevac soldiers, each man and woman of Task Force Pale Horse risked their life each time they took to the skies, and their stories are told through the eyes of the commander who led them into battle.
"Jimmy's book is talking about the interactions of soldiers more so than military strategy," APSU Associate Professor, Dr. David Rands said. "Our graduate program in Military History always tries to bring a speaker to campus. Usually the speaker is more of an academic, but someone like Jimmy can provide such a unique perspective because he was actually there with these soldiers."
"Blackmon has a unique way of explaining the personal, day-to-day connections between the soldiers. Even though as a commander he was removed from the fighting, he read the reports, saw the footage and has strong relationships with these soldiers. Blackmon does a great job of explaining what combat was really like for those men and women."
Born in Gordon County Georgia, Blackmon enlisted in the Army Reserves in 1986. After graduating from North Georgia College in 1991, he was commissioned a second lieutenant in aviation. In his 30 years of service, Blackmon served in various command and staff positions throughout the Army, including two tours in the Balkans, two tours in Iraq and two tours in Afghanistan.
He spent 12 years of his career in the 101st Airborne Division (Air Assault), where he commanded Task Force Pale Horse from 2008-2010 and the 159th Combat Aviation Brigade (Thunder) from 2012-2015.
Blackmon holds a Bachelor of Arts in history from North Georgia College, a master's degree in education from Old Dominion University and a master's degree in National Security Strategy from the National War College. He is Airborne, Ranger and Air Assault qualified, and has earned the Combat Action Badge and is a Master Army Aviator.
This event is co-sponsored by APSU's Department of History, as well as the APSU Student Veterans Association and the Office of the Provost.
For more information, contact Dr. David Rands at
For more information on Blackmon, visit www.jimmyfblackmon.com
His latest book, "Pale Horse: Hunting Terrorists and Commanding Heroes with The 101st Airborne Division" is available for purchase at many retail outlets and will be available at the event on August 30th.