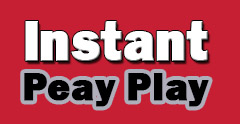 Clarksville, TN – Austin Peay State University's women's soccer team got off to a 2-0 start this past weekend, to open its 2016 season, and if history holds suit the Governors are now their way to a winning season.
In the program's 15-year history, the Govs have only had three seasons — prior to this one — where they've open play with at least back-to-back wins; with the others coming in the 2010, 2011 and 2013 seasons.
In the 2011 and 2013 seasons, the Govs opened their respective campaigns with 3-0 starts on their way to 9-8-1 and 11-6-2 records.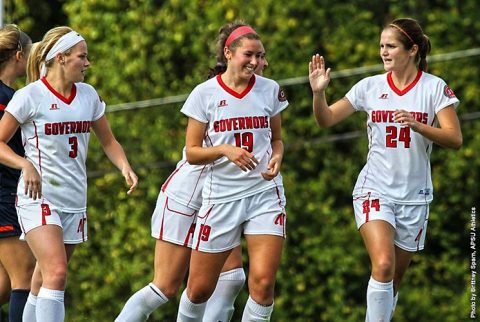 The 2013 team also made the semifinals of the Ohio Valley Conference tournament, falling to eventual tournament champion Morehead State, 4-2.
But it's the 2010 team that holds the school records for best start to the season, going 5-0 on their way to a 15-6-1 season and an OVC tournament championship game appearance, a 2-1 loss to Tennessee Martin.
And while it's very early in a season for a team that was picked to finish just out of the postseason, tying for seventh place with Southern Illinois Edwardsville in the conference's preseason poll, there are several similarities to the other teams that got off to quick starts.
First, they have several players that can on a consistent basis score goals.
The first three teams that started off at least 2-0 had the scoring duo of Tatiana and Natalia Ariza, with Andy Quiceno being the third big scoring threat; while this year's team has the trio of Gina Fabbro and Nicole Wojcik and sophomore McKenzie Dixon.
Wojcik has already scored two goals in their two matches this season, coming on just five shots on goal, while Fabbro has scored a goal in her two shots on goal.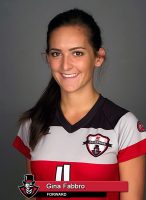 Second, they had solid play in goal.
Carley Newman and Haylee Shoaff were the main keepers for the first 2010, 2011 and 2013 teams, averaging just 0.57, 1.38 and 0.80 goals per game given up.
This year the Govs have had two keepers split time in goal, with junior Lindsey Todd playing the first half of both matches and freshman Mary Parker Powell playing after intermission.
Between the two they have given up just to goals in two matches, while making two saves each.
And finally, overall team defense.
The 2010, 2011 and 2013 teams never allowed more than 92 shots on goal in anyone of those three seasons, with the 2011 team giving up the most shots on goal, at 5.4 per game, while the 2010 team only gave up 4.2 shots per game.
In their first two matches so far this season the Govs have only faced six shots on goal, an average of just three shots on goal per game.
One other note that may show the possibilities for the Govs soccer team is they came away with a 2-1 victory versus UAB to open the season, while Tennessee Martin – who was picked to finish fourth in the OVC preseason poll – lost to UAB 4-1 on August 21st.
Austin Peay plays its home opener versus Evansville, at Morgan Brothers Field, on August 28th, with a scheduled 1:00pm start time.