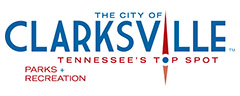 Clarksville, TN – The City of Clarksville's Fort Defiance Interpretive Center, located at 120 Duncan Street, is excited to present "Sevier Days," an 18th century, pre-Civil War event from 9:00am to 1:00pm on Friday, September 16th and 10:00am to 3:00pm on Saturday, September 17th, 2016.
This two-day event will focus on the historical frontier and colonial period of Clarksville and will feature reenactors, flintlock musket firing demonstrations, a flint knapper making Indian arrowheads, an authentic blacksmith operation and a frontier camp.
Don't miss the reenactment of the conflict between frontiersmen Valentine Sevier and Chickamauga Chief, Doublehead.
The event is free and open to the public.
About Fort Defiance
Fort Defiance, which overlooks the confluence of the Red and Cumberland Rivers, was a cornerstone of the Confederate defense of the area and an important part of the eventual Union occupation of Clarksville.  In 1982, Judge and Mrs. Sam Boaz, donated the property to the City of Clarksville.
In 2008, the City secured a $2.2 million federal grant that was combined with local funding and the process of construction of the interpretive center and walking trails began. The more than 1,500-square-foot Center features exhibits about the local area and the fort during the Civil War.
Fort Defiance Interpretive Center is open Monday-Saturday, 10:00am to 4:00pm and Sunday, 1:00pm to 4:00pm during the Fall & Winter.