Nashville, TN – Nashville-based Hankook Tire America Corp., the leading and one of the fastest growing tire companies in the world, continues its partnership with DAV (Disabled American Veterans) to provide veterans with free services where they live in northern Tennessee.
Hankook and DAV will provide local veterans with free services during two Hankook-DAV Mobile Service Office (MSO) stops at Gateway Tire locations for the second year in a row.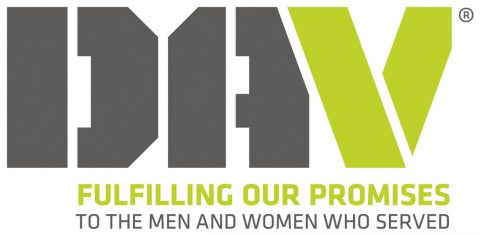 The DAV MSO is an "office on wheels" that certified DAV National Service Officers drive across the country to bring free services, such as assistance in filing claims for Veterans Affairs and other benefits, to veterans where they live free of cost.
In addition, at the two Hankook-DAV MSO stops at Gateway Tire Gallatin and Gateway Tire Clarksville, Gateway Tire will also host cookouts and offer free tire pressure checks to all veterans in attendance.
On Thursday, September 15th, from 9:00:00am – 4:00pm CDT the Hankook-DAV MSO will be at Gateway Tire – Gallatin located at 380 Hancock Street, Gallatin, TN.
On Friday, September 16th, from 9:00am – 4:00pm CDT the Hankook-DAV MSO will stop at Gateway Tire – Clarksville located at 2600 Highway 41A Bypass, Clarksville, TN.
For more information, contact Taylor Nelson, , 480.308.0285
About DAV
DAV empowers veterans to lead high-quality lives with respect and dignity. It is dedicated to a single purpose: fulfilling our promises to the men and women who served. DAV does this by ensuring that veterans and their families can access the full range of benefits available to them; providing employment resources, fighting for the interests of America's injured heroes on Capitol Hill; and educating the public about the great sacrifices and needs of veterans transitioning back to civilian life. DAV, a non-profit organization with 1.2 million members, was founded in 1920 and chartered by the U. S. Congress in 1932.
Learn more at www.dav.org.
About Hankook Tire America Corp.
Hankook Tire America Corp. is a growing leader in the U.S. tire market, leveraging investments in technology, manufacturing and marketing to deliver high quality, reliable products that are safer for consumers and the environment. Headquartered in Nashville, Tennessee, Hankook Tire markets and distributes a complete line of high performance and ultra-high performance passenger tires, light truck, SUV tires, as well as medium truck and bus tires in the United States.