Clarksville, TN – Improvements are moving forward for several intersections on State Route 76/Martin Luther King Jr. Parkway/U.S. Highway 41A Bypass — the popular southernmost route connecting Interstate 24 at Exit 11 and downtown Clarksville — while study continues on another intersection along the route.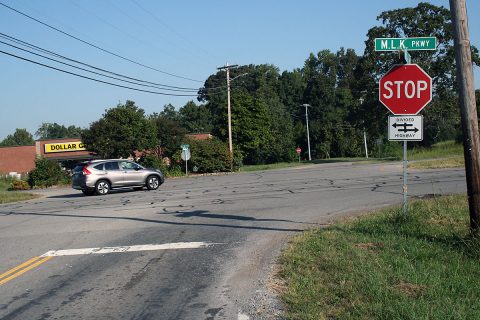 The Clarksville City Street Department, in cooperation with the Tennessee Department of Transportation, has announced these developments:
A traffic signal will be installed along with the addition of turning lanes at Vaughn Road on MLK Parkway, which also is known as State Route 76. The bid letting date for the project is Oct. 7, 2016.
Left and right turning lanes will be installed at Trough Springs Road and MLK Parkway/SR 76. Bid letting date for the project is Oct. 7, 2016.
Major improvements, including road realignment and turning lanes, will be installed at Denny Road on the Highway 41A Bypass just south of the Madison Street intersection. Right of way acquisition was funded in April, and construction plans are being developed. Bid letting date for the project is scheduled for Oct. 18, 2017.
Traffic counts, review of recent crash records and traffic analysis is being conducted at the intersection of Highway 41A Bypass and Edmonson Ferry Road, where residents attending a recent public meeting asked state and city officials to consider adding a traffic signal.
"I'm happy to see these projects moving forward on this section of roadway, which is so important to the day-to-day travel of many of our residents," Clarksville Mayor Kim McMillan said. "This is more evidence of the city's strong working relationship with TDOT and our ability to work together to improve our road network."