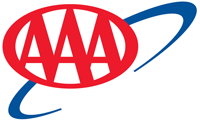 Tampa, FL – Pump prices rose in Florida last week as gas stations struggled to meet surging demand due to Hurricane Matthew. The Florida average is 6 cents higher than this time last week. Meanwhile, state averages are 2 cents less in Georgia and about the same as last week in Tennessee.
Some of the largest increases during the past week were 7 cents in Fort Myers, 8 cents in Miami, and 9 cents in West Palm Beach and Fort Lauderdale. Click here to view all state and metro gas prices averages.
"As the hurricane approached, Floridians flocked to the pumps in large numbers, leaving many gas stations on empty," said Mark Jenkins, spokesman, AAA – The Auto Club Group. "It is not uncommon for outages to occur during a major storm like this, due to the spike in demand. Fortunately, trucks should be able to quickly resupply stations across the impacted area, barring any delays due to flooding and power outages."
The ability to resupply gasoline hinges on the impact Hurricane Matthew had on the ports. Most of Florida's gasoline is delivered on waterborne tankers, stored at the ports, then picked-up by tanker trucks and transported to filling stations throughout the state. Coastal markets in Georgia and South Carolina also rely on waterborne terminals for their fuel supply.
Luckily marketers in these states have the option of traveling inland and picking up product from the Colonial and Plantation Pipelines.
The following ports were temporarily closed, bringing a halt to fuel shipments:
Port Canaveral – Open
Port of Jacksonville – Open
Port Everglades – Open
PortMiami – Open
Port of Savannah – Regular operations resume on Tuesday
Although gas prices rose an average of 6 cents, the increase could have been much larger if the hurricane was in the Gulf Coast. Much of Florida's gasoline shipments come from refineries in Texas, Louisiana and Mississippi. Anytime a major storm threatens these refineries, gas prices shoot up. Hurricane Matthew temporarily shut down ports along the east coast, but did not threaten refinery supply.
Nationally, drivers may continue to see pump prices wobble higher or lower in the next few weeks as the market reacts to the OPEC production agreement and continued refinery maintenance.
Current and Past Prices Averages
Regular Unleaded Gasoline
Sunday
Saturday
Week Ago
Month Ago
One Year Ago
Two Years Ago
National
$2.258
$2.259
$2.224
$2.182
$2.321
3.254
Florida
$2.210
$2.199
$2.148
$2.199
$2.222
3.281
Georgia
$2.289
$2.290
$2.307
$2.115
$2.164
3.243
Tennessee
$2.140
$2.141
$2.137
$2.005
$2.026
3.053
Click here to view current gasoline price averages
AAA updates fuel price averages daily at www.GasPrices.AAA.com. Every day up to 120,000 stations are surveyed based on credit card swipes and direct feeds in cooperation with the Oil Price Information Service (OPIS) and Wright Express for unmatched statistical reliability. All average retail prices in this report are for a gallon of regular, unleaded gasoline.
About The Auto Club Group
The Auto Club Group (ACG) is the second largest AAA club in North America.  ACG and its affiliates provide membership, travel, insurance and financial services offerings to over 9 million members across eleven states and two U.S. territories including Florida, Georgia, Iowa, Michigan, Nebraska, North Dakota, Tennessee, Wisconsin, Puerto Rico and the U.S. Virgin Islands; most of Illinois and Minnesota; and a portion of Indiana.
ACG belongs to the national AAA federation with more than 56 million members in the United States and Canada and whose mission includes protecting and advancing freedom of mobility and improving traffic safety.