Clarksville, TN – Detective Channing Bartel with the Clarksville Police Department is trying to identify two suspects involved in a Vehicle Burglary and is requesting public assistance.
On November 24th, 2016, the victim, who lives off Exit 4, reported that her car had been broken into the night before. The suspects took her credit card and tried to use it at an ATM but failed (ATM was located at Planters Bank 76 Connector).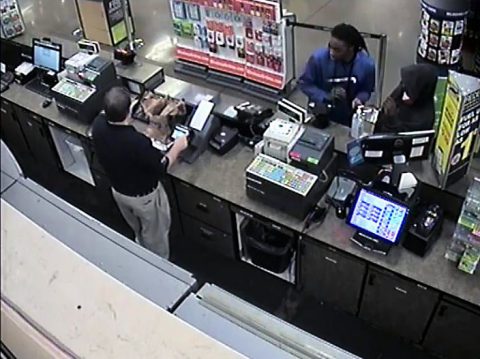 Then they went to two different Krogers, one in Hermitage Tennessee and the other located on Murfreesboro Road in Nashville Tennessee.
The photos Detective Bartel included are from the Kroger locations.
If anyone can identify the suspects or has any information related to this incident, please call Detective Bartel at 931.648.0656 Ext 5144, or call the CrimeStoppers TIPS Hotline at 931.645.TIPS (8477).
You can also go to the CrimeStoppers website at www.p3tips.com/591