APSU Sports Information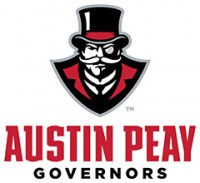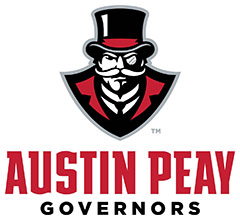 Clarksville, TN – The Governors Club Red Coat Society was created as a "Hall of Fame" for great Austin Peay State University supporters.
Sherwin Clift will be the first APSU Athletics Hall of Famer to join the elite society, along with the late Dr. Don Luck – who served as an APSU faculty member and longtime Governors Club member – February 18th, during the Governors basketball doubleheader.
It's only fitting for Clift to be the first dual member, because he's that kind of trailblazer.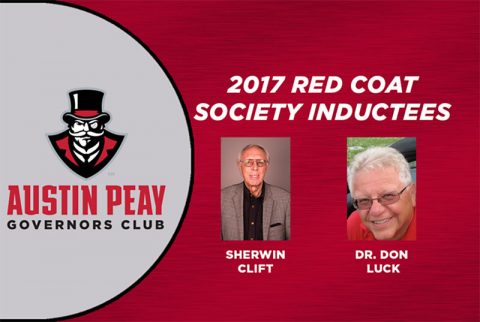 The Cornersville High School graduate came to Clarksville in 1956 and immediately became a fixture at athletic events both as participant—competing in basketball his freshman season and track in 1957-58—and journalist, spending two years working on the yearbook and newspaper staff.
An outstanding athlete in his own right, Clift finished third in the mile run at the 1957 Volunteer State Athletic Conference Track and Field Championships.
Clift was hired as APSU's Public Information Director/Sports Information Director/Alumni Director in 1960. He continued that role until 1967, and later returned as Sports Information Director from 1981-83. He also spent several years working as head golf coach (1961-71; 1978-80) and as the original 'Voice of the Govs' (1971-82), working 386 football and basketball games.
When Clift left Austin Peay as a staff member for a position with the Tennessee Secretary of State's office in 1984, he immediately became involved as key supporter and Governors Club member. He's responsible for creating scholarship endowments – the Dr. Leon and Margaret Bibb Hall of Fame Scholarship and the Clift Men's Golf Graduate Assistant Scholarship – that support graduate assistants for athletics. In 2005, Clift also played a large role in building the endowment for the Dr. Aaron Schmidt Alumni Band Scholarship, created in namesake of another APSU Athletics Hall of Famer.
In 2002, along with his wife Norma, Clift launched a successful real estate venture with Keller Williams which allowed them to play an even greater role in growing Governors athletics. The Clifts are Champions Level Governors Club members, season-ticket holders for basketball, suite-holders at Fortera Stadium and can also be found at many Austin Peay golf tournaments supporting both the men and women's teams.
A 1983 APSU Hall of Fame inductee, Clift is probably best-known in Austin Peay circles for his tenure as the leader of the Austin Peay golf program. During the 13 seasons he coached, his tournament record was 13 championships, 8 runners-up and 12-third place finishes in 64 tournaments – 543 wins, 252 losses – for a .683 winning percentage, and a match won-loss record of 113-38-6 for a .748 winning percentage. Clift's team defeated or tied 167 different colleges and universities; won the 1979 Ohio Valley Conference, 1966, 1970, and 1979 Tennessee Intercollegiate Championships and 1961 and 1962 VSAC championships; finished third and eighth respectively in the 1968 and 1967 NCAA College Division Championships; and the Governors finished ranked No. 15 in the nation in Golf World in 1979.
Clift was accorded TIC Coach of the Year in 1966, 1970, and OVC Coach of the Year 1979. His association with the program did not end with his coaching career; Clift's influence has played a large role in sustaining the annual men's golf alumni match each year.
Dr. Don Luck, who passed away in June 2016, will be the Red Coat Society's first posthumous inductee. Dr. Luck was a Professor of Education and often served as a faculty representative during official visits for potential student athletes. Dr. Luck, and his wife Linda, joined the Governors Club in 1997, and served multiple terms on the club's General Board.
Dr. Luck was an avid fan and supporter for Governors football, basketball, baseball and volleyball. In addition to his role as a faculty member, he also participated in development events for the Governors Club including the scholarship raffle and basketball fundraisers.
To be eligible for the Red Coat Society, an individual must be a member in good standing of the Governors Club for at least five years, must have supported the athletic programs at Austin Peay through financial contributions or participation in Governors Club fundraisers and other events, must have supported more than one sport both at home and away whenever possible and must be recognized within the APSU community for his association with Austin Peay athletics.
A reception will be held in the Governors Club Room in the Dunn Center, 2:30pm, February 18th prior to the start of the women's basketball contest against Eastern Illinois. The Red Coat Society Ceremony will take place prior to the men's game that night against SIU Edwardsville. Clift will be joined by his wife Norma; son Lamar and Regina Clift; daughter Natalie and Scott Roemer; and grandchildren Bentley Clift, 11; and Tristan Roemer, 10. Linda Luck will accept recognition on Dr. Luck's behalf.