Tennessee Travel Sales for January are up 29% Year-over-Year from 2016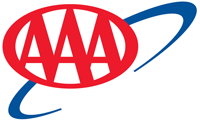 Knoxville, TN – Millions of families have started to make getaway plans for Spring Break, summer vacation and long holiday weekends throughout the year.
According to a recent AAA survey, more than one-third of Americans (35 percent) are planning to take a vacation of 50 miles or more away from home involving two or more immediate family members this year.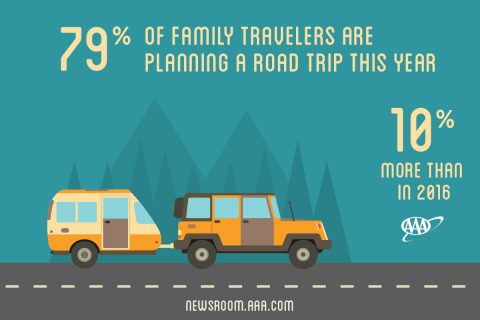 Families Will Take More Vacations
While most families (70 percent) are planning to take one or two vacations, there is a significant increase this year in the number of Americans who say they are planning to take three or more. The 28 percent of Americans who will take three or more family vacations is 13 percent higher than last year.
"Families continue to see the value of traveling as a way to bond and reconnect in today's busy world," said Kevin Bakewell, Vice President of Corporate Public Affairs, AAA – The Auto Club Group. "The best way to wrap-up a family vacation is to start planning the next one, as more and more Americans are starting to do."
Top Family Vacations
1. Road Trips (79 percent)
2. National Parks (51 percent)
3. Theme Parks (40 percent)
4. International Destinations (33 percent)
5. Guided or Escorted Tours (22 percent)
6. Ocean Cruises (20 percent)
Those planning to pack up their cars for a road trip this year will be in good company. Compared to 2016, 10 percent more families are expected to take road trips this year, despite average gas prices that are 47 cents higher than they were this time last year.
Guided tours and cruises continue be a vacation of choice for many travelers. There has been a significant increase in the number of families who plan to take a cruise or guided tour compared to last year. Right now, tour and cruise suppliers are offering consumers some of the best deals the industry has seen in years, which aren't expected to last long. AAA encourages travelers who plan to take a cruise or tour vacation this year to book their trip as soon as possible to save the most money.
2017 Travel Trends
Overall travel is expected to increase this year. Travel sales in Tennessee are up 29% year-over-year in January, reflecting huge demand increases compared to January 2016.
"We are seeing pent-up travel demand drive growth in travel bookings," continued Bakewell. "Some chose not to travel last year due to terrorism concerns, the threat of the Zika virus and the presidential election. Low travel demand in 2016 has created some great bargains, especially to international destinations like Europe and South America. If you haven't booked your vacation yet, do it now while you can still take advantage of these discounted prices."
To help families find the best hotels and restaurants, AAA's professional inspectors have evaluated nearly 59,000 hotels and restaurants across North America. Their top picks for family-friendly AAA Approved and Diamond Rated hotels and restaurants can be found here. For more information or to begin planning a trip, visit AAA.com/Travel.
About The Auto Club Group
The Auto Club Group (ACG) is the second largest AAA club in North America. ACG and its affiliates provide membership, travel, insurance and financial services offerings to over 9 million members across eleven states and two U.S. territories including Florida, Georgia, Iowa, Michigan, Nebraska, North Dakota, Tennessee, Wisconsin, Puerto Rico and the U.S. Virgin Islands; most of Illinois and Minnesota; and a portion of Indiana.
ACG belongs to the national AAA federation with more than 56 million members in the United States and Canada and whose mission includes protecting and advancing freedom of mobility and improving traffic safety.