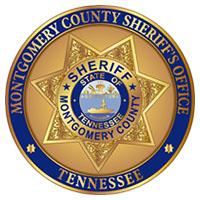 Clarksville, TN – Investigators with the Montgomery County Sheriff's Office are asking for the public's assistance in locating a man and woman involved in an aggravated assault that occurred in the 2800 block of Cooper Creek Road in Woodlawn, TN.
On Tuesday, April 11th, 2017, at 9:08am, deputies responded to a 911 call stating a man was bleeding and going in and out of consciousness. The caller drove the victim to a gas station on Dover Road where deputies and EMS rendered medical aid. The victim, who appears to have suffered from knife wounds, was transported to a Nashville hospital by helicopter.
The alleged suspect in the incident, Dustin Michael Myer, 28, is 5 feet 9 inches tall, 200 pounds, with brown hair and brown eyes. He has an existing warrant for aggravated domestic assault.
The alleged witness to the incident, Marissa Shay Denton, 29, is 5 feet 2 inches tall, 148 pounds, with brown or strawberry blonde hair and blue eyes. She has an existing warrant for reckless endangerment.
Myer and Denton are considered armed and dangerous. They may be traveling in a green 2000 Jeep Cherokee with a Tennessee license plate number of 1A01V8.
Anyone with information on the location of Myer and Denton is asked to call Investigator Bryan DeRose at 931.648.0611 extension 13425.
You can also call Crime Stoppers at 931.645.TIPS (8477) or visit www.P3tips.com/591
Crime Stoppers offers up to a $1000.00 for information leading to the arrest and conviction of persons involved in a crime. All callers remain anonymous.