Written by Leejay Lockhart
Fort Campbell Public Affairs Office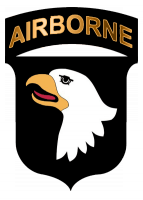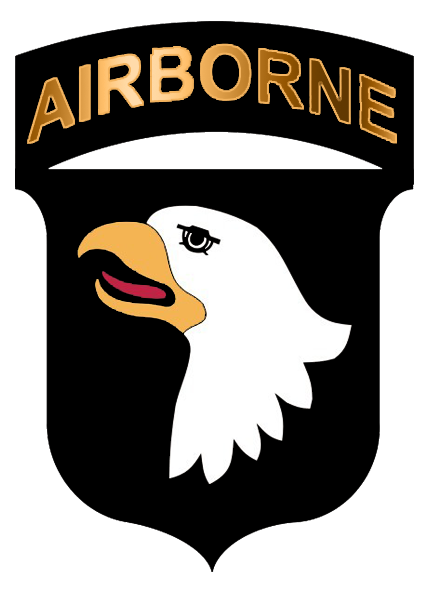 Fort Campbell, KY – A team of food service specialists assigned to E Company, 6th Battalion, 101st General Support Aviation Battalion, 101st Combat Aviation Brigade, 101st Airborne Division, representing the XVIII Airborne Corps competed in the penultimate event of the Army's Philip A. Connelly Program for field feeding August 9th, 2017 at Fort Campbell, Kentucky.
Evaluators from U.S. Army Forces Command inspected the team's field feeding site, situated in Fort Campbell's training area, questioning members of the team and examining the team's operational implementation of regulations covering food service. If the team wins, it will represent FORSCOM in the Department of the Army level competition which begins later in the year.
In a show of command emphasis, the team's field feeding operation featured several aviation assets, including the AH-64 Apache attack helicopter, CH-47 Chinook helicopter and UH-60 Black Hawk helicopter from the 101st CAB, alongside fuelers conducting operations at the site during the inspection, as well as Brig. Gen. K. Todd Royar, deputy commanding general-support, 101st Abn. Div., who participated in the inspection's in-brief.
The Philip A. Connelly awards represents the highest level of food service standards in the Army, and is the gold standard that all food service operations should be performing at every single day said Chief Warrant Officer 5 Kenneth Hicks, FORSCOM command food adviser assigned to FORSCOM Headquarters at Fort Bragg, North Carolina. It gives every Soldier an opportunity to see what right is supposed to look like. However, it also has another important function.
"Philip A. Connelly is really designed to get after readiness," Hicks said. "Army Chief of Staff [Gen. Mark A. Milley's] No. 1 priority is readiness. So, this right here absolutely causes you to test your metal. To see if you're really ready to engage and do your function anywhere in the world."
The team has conducted food service operations at its training site named Forward Operating Base Destiny since April. The site was a response to feedback the team received during the division level competition. For purposes of the competition, it represents a field feeding operation 180 days into a deployment.
To support the team's ability to cook and serve Soldiers nutritious meals, troops routinely take buses to eat breakfast and lunch at the site. While there, Soldiers engaging in concurrent training have the opportunity to eat hot meals. Sgt. 1st Class Rodney Hughes, a food service specialist and the team's noncommissioned officer in charge, said he thinks getting a good hot meal is a morale booster for Soldiers.
"The main intent is we're practicing for [Philip A.] Connelly, but it's a good training environment that we can get Soldiers out here to the field site," Hughes said. "We're here to give a nutritious meal to our guests and Soldiers [to] make sure that they're fit for the fight and they can perform their duties."
Some of the things Hughes said the team has focused on since the Corps level inspection is improving the camouflage and concealment, widening walkways and improving protection through better use of sand bags.
Warrant Officer Andrew Welch, the brigade food adviser for 101st CAB, expressed his confidence in the team, which is overwhelming comprised of lower enlisted with little Army experience.
"We have 13 people and seven of them are in the grade of E-2 or below," Welch said. "We're taking brand new Soldiers straight out of [advanced individual training] and bringing them here and that forces our leaders to prepare them to be ready for something of this magnitude. This morning for our in-brief we had [privates] briefing Brig. Gen. Royar on their operations here."
One of those Soldiers is Pvt. Kaylee Jasper, a cook assigned to E Co., who runs the field sanitation center. She ensures every dish is clean and that the FSC meets all standards. Jasper arrived at the unit after completing advanced individual training and has been participating in the competition with the team since February when they were at their previous location.
The Soldiers sleep on-site and on a normal day Jasper wakes at 3:00am, helps prepare breakfast, fills the sinks with water, clean dishes and ensures everything in her space has fuel.
"[I received] a lot more training here than I did in AIT," Jasper said. "I definitely got more hands on here because … I actually got to see and get my hands on how to set things up and see how it's supposed to be up to standards."
This training is a different experience than AIT, because there everything was already set up. While at FOB Destiny, Jasper has helped place camo nets and improve the FOB as the team acts on feedback and continually upgrades their position.
"I am definitely prepared to deploy," she said.
Welch said FORSCOM has 86 percent of the Soldiers in the Army and winning at that level and competing at the highest level is what he's striving to do with his team. The hardest challenging is bringing together all of the different aspects of both regulatory guidance and operations. It involves knowing the Army techniques publications for water use, procedures on vehicles searches for traffic coming onto the FOB, supply issues and all aspects of carrying out the mission.
"All the concurrent training that's going on, the cross-referencing is so important," Welch said. "It really shows the scope of Philip A. Connelly outside of food."
The Philip A Connelly program trains Soldiers in every aspect of military operations and it prepares Soldiers to be warfighters, Welch said.
For Hughes teaching Soldiers is one of his favorite things to do in the military and the Philip A. Connelly program gives him the opportunity to shape new Soldiers into culinary professionals.
"I think it's a great feeling but I get more out of teaching the Soldiers the standard and showing them this than I do the accolades of winning [Philip A.] Connelly," Hughes said. "It is the knowledge for my Soldiers, the training experience that is something I can pass to them that will help them in the future when I retire and I move on."