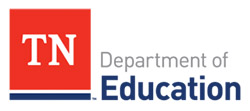 Nashville, TN – Tennessee Department of Education Commissioner Candice McQueen announced the results from the second year of the Read to be Ready Summer Grant Program, which provides funding to educators to lead tuition-free, literacy-focused summer camps for students in need across the state. In 2017, about 8,000 rising first, second, and third grade students—7,500 more students than last summer—gained critical reading skills and increased in their motivation to read.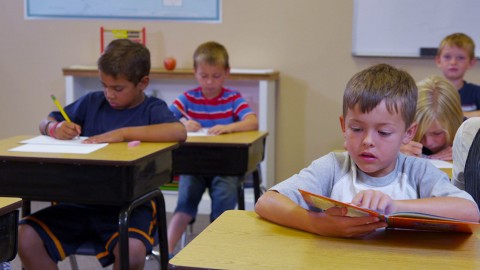 Additionally, through the summer grant program, more than 180,000 high-quality books were sent home with students, and each student, on average, received 22 new books for his or her home library.
Students who attend Read to be Ready summer camps generally are economically disadvantaged and not reading on grade level. Rather than sliding backward, students in Read to be Ready camps have a chance to keep learning and gain reading skills through a variety of literacy experiences over the critical summer months.
"We are excited about the positive results from our 2017 summer literacy camps," McQueen said "I had a chance to visit several camps over the summer and was so encouraged by what I was seeing—the results today simply reinforce what we believe: when students have the opportunity to read high-quality, authentic texts and are deeply engaged in learning experiences around those texts, they will thrive."
The most successful camps in 2017 allowed students to read a large variety of books, write throughout the day in varying formats, and had a schedule that consistently gave students the opportunity to read, write, speak, and think authentically—prioritizing text over technology.
On average, students' ability to read accurately improved by 5 percent. As anticipated with an uptick in accuracy, students' reading comprehension rate increased by 2 percent. In other words, from the beginning of camp to the end of camp, students spent less time analyzing words and more time understanding the meaning of the text as a whole.
Additionally, students' motivation to read increased by an average of 3 percent—with the largest gain in the area of students' self-concept as readers. This means students became more confident in their reading skills and began seeing themselves as readers. These gains were the result of a variety of student learning experiences throughout the summer camp.
Overall, students spent more than 64,000 hours participating in enrichment activities, nearly 185,000 hours reading, and 59,000 hours writing—all of which are shown to be influential in helping students gain skills and take strides toward becoming proficient and confident readers.
All Tennessee public schools were eligible to apply for a Read to be Ready summer grant. Prospective applicants were asked to design summer camps that were at least four weeks in length and at least four hours per day—providing students with access to at least 80 hours of literacy-focused instruction and enrichment during the summer.
The summer camps use high-interest books, authentic literacy experiences, and engaging field trips to help increase students' motivation. Additionally, camps were required to maintain a one to five teacher to student ratio. Through this setting, teachers and students are able to work as partners in literacy development and address the individual needs of students in tailored ways.
In February 2016, Governor Bill Haslam, First Lady Crissy Haslam, and Commissioner McQueen launched Read to be Ready, a statewide literacy campaign with the goal of ensuring at least 75 percent of Tennessee third graders are reading on grade level by 2025. The Dollar General Literacy Foundation pledged $1 million to support Read to be Ready, including the initial funding for the summer grant program.
In February 2017, the Tennessee Department of Human Services invested $30 million over three years to enhance and expand the summer grant program. The addition of these funds made it possible to dramatically increase the number of students served through summer literacy camps from the first to second year.
The application for the 2018 summer grant program is available now through November 6th. All school districts are encouraged to apply, and full application details can be found on the 2018 summer grant website.
More details on the results from year two of the Read to be Ready summer grant can be found in this report.
For more questions about Read to be Ready or the grant application process, please contact . For media inquiries, please contact Sara Gast, director of communications, at and 615.532.6260.