Written by SPC Lauren Ogburn
118th Mobile Public Affairs Detachment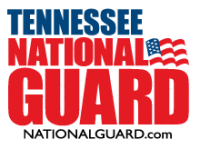 Nashville, TN – Before embarking on a year-long deployment, 36 Tennessee National Guard men and women from the 30th Combat Sustainment Support Battalion, 230th Sustainment Brigade, participated in a casing of the colors ceremony October 21st, 2017 in Humboldt, TN.
The term "Colors" refers to a command, brigade or regiment's distinct flag that uniquely represents the command. The Casing of the Colors ceremony is a U.S. Army tradition that commemorates a unit being deactivated from a parent unit. In the case of the 30th CSSB, the ceremony represents them leaving for their deployment.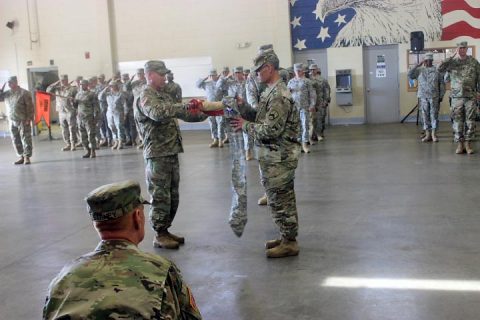 While deployed, the 30th CSSB's mission is to provide logistical combat support in Afghanistan as part of Operation Freedom's Sentinel, said Maj. David Evans, the executive officer-in-charge of the unit.
The unit last deployed in August 2008, and with each new deployment, the personnel assigned to the unit gain notable skills and experience, said Sgt. 1st Class David Winstead, the noncommissioned officer-in-charge (NCOIC) of the unit.
"Personally, I am looking forward to operating in a new position with a new unit and operating under a different mission in a new area of operation I have not deployed to before," Winstead said. "As the NCOIC, it's my goal to ensure my Soldiers all learn something through mentorship by the leaders within the unit."