Clarksville, TN – On November 6th, 2017 around 7:00am, Clarksville Police Officers responded to a motor vehicle traffic crash in front of 850 Greenwood Avenue.
A 2004 Dodge Stratus crashed into a utility pole and witnesses saw the driver of the vehicle flee on foot from the scene. Officers were able to identify and locate the driver, Brandy Bourne, at a Summit Heights address.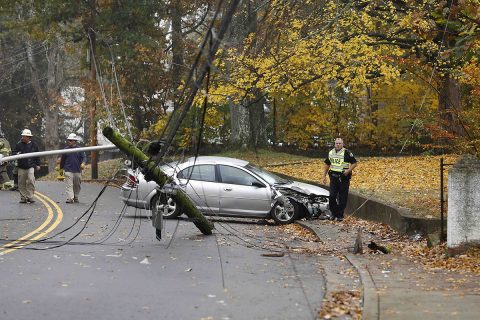 She was returned to the scene and it was determined Bourne has been driving the vehicle south on Greenwood Avenue and, for an unknown reason, the vehicle became uncontrollable and crashed into a pole.
Furthermore, the investigation revealed the vehicle was reported stolen, unregistered, had no proof of insurance and Bourne had a revoked license.
Brandy Bourne
Brandy Bourne, 25, was booked into Montgomery County Jail and charged with: Driving on a Revoked License, Driving an Unregistered Vehicle, Leaving the Scene of an Accident, No Proof of Insurance, and Auto Theft. Bond was set at $31,000.