Tennessee Athletics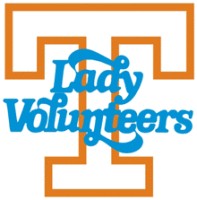 Knoxville, TN – No. 13/18-ranked Tennessee rolled to an 89-60 victory over James Madison at Thompson-Boling Wednesday night, with senior forward Jaime Nared posting 25 points, nine rebounds and five assists to lead the way for the Lady Vols.

UT shot 55 percent from the field, 53.3 percent from behind the arc and had four players in double figures. Freshman forward Rennia Davis followed Nared as UT's second-leading scorer with 17 points, while center Mercedes Russell and forward Cheridene Green tallied 14 and 10 , respectively.
Nared and fellow senior Russell set the tone early, combining for the Lady Vols' first 11 points and fueling an 11-2 UT run to start the game.
Tennessee opened up a 23-12 lead to close out the first quarter and never trailed in the contest.

In the second stanza, Tennessee built its lead to 32-16 by the 7:20 mark before the Dukes mounted a comeback and cut the lead to 37-26 with 3:19 to play in the half. The Lady Vols proceeded to hold JMU to two points for the remainder of the half while tallying 11 points to take a 20-point advantage into the break, 48-28.

With 6:50 to go in the third, a Russell layup sparked a 17-5 run that put UT up 71-40 with 1:12 to go. JMU netted four points in the final minute of the quarter, cutting Tennessee's lead to 71-44 heading into the final period.

The Lady Vols added 18 points in the final period while holding James Madison to 16 to win the game 89-60.

James Madison was led in scoring by Lexie Barrier with 14 and Kelly Koshuta with 13.

Russell In 800-Rebound Club: Mercedes Russell added eight rebounds on the night, bringing her career total to 800 and making her just the 18th Lady Vol to reach that mark.

Run and Gun: Tennessee scored 30 of their 89 points off fast breaks and tallied 24 points off JMU turnovers.

Senior Shooting: Jaime Nared and Mercedes Russell have combined for 72 points in Tennessee's first two games and, as a pair, are averaging 63 percent percent shooting. Russell is hitting at 83 percent on 15-of-18 marksmanship thus far in 2017-18

Dishing The Rock: Freshmen Anastasia Hayes and Evina Westbrook have led UT in assists the first two games. Hayes had eight vs. JMU, while Westbrook dished out six on Sunday vs. ETSU.
Up Next for UT Lady Vols

Tennessee will host Wichita State on Monday night in its final home game before departing for the Cancun Challenge in Cancun, Mexico. The game is set to start at 6:00pm and is available for viewing on SECN+.