Tennessee Athletics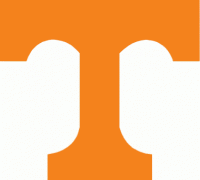 Knoxville, TN – Sophomore Lamonte Turner scored a career-high 25 points, but the No. 23 Tennessee Volunteers lost to Auburn, 94-84, Tuesday in UT's SEC home opener at Thompson-Boling Arena.
Turner scored 20 of his 25 points in the second half for Tennessee (9-4, 0-2 SEC) — including a perfect 13 of 13 from the free throw line — but Auburn made five 3-pointers in the final six minutes to pull away for the victory.
Auburn (13-1, 2-0) extended its winning streak to 11 games, recording its first win in Knoxville since 1998.
Two big momentum swings defined the first half, the first for the Vols and the second for Auburn.
The Vols jumped on a 14-2 run early. Admiral Schofield completed a three-point play to cap the run and give the Vols a 23-9 lead with 11:52 remaining.
Auburn dug in and turned the tide. Down 28-14, the Tigers went on a 19-3 run to take a 33-31 lead on a 3-pointer by Bryce Brown. The Tigers closed out the half leading 42-36, the first time Tennessee has trailed at half all season.
Sophomore Jordan Bone led the Vols with 12 points scored in the first half, making all three 3-pointer attempts.
The Vols retook the lead in the second half and led by as many as five points at 59-54 on a pair of free throws by Turner with 9:07 left.
Auburn took the lead for good on an 8-0 run, capped by a steal and a dunk by Mustapha Heron, putting the Tigers ahead 64-61 with 7:10 left. Auburn eventually led by as many as 12 points.
Sophomore Grant Williams matched his season high with 22 points for the Vols, his fourth 20-point game of the year. Bone added 18 points for the Vols on 6-of-10 shooting, including three 3-pointers.
Turner Carrying the Load
Turner led all scorers with a career-high 25 points, including 20 second-half points. The redshirt sophomore also was a perfect 13-for-13 at the free-throw line. Turner has now scored in double figures in two straight games after failing to do so the previous four contests.
First-Half Lead Streak Snapped
Tennessee went into the locker room at the break trailing for the first time this season, 42-36. A major contributing factor to Auburn's halftime lead was its offensive rebounding (13-3 advantage), which resulted in the Tigers attempting 20 more shots than the Vols in the opening 20 minutes.
Next Up for UT Men's Basketball
The Vols stay at home to face No. 17 Kentucky on Saturday, January 6th, 2018 before hitting the road to play in-state rival Vanderbilt on January 9th at Memorial Gymnasium.
Sections
Sports
Topics
Admiral Schofield, Auburn, Bryce Brown, Commodores, Grant Williams, Jordan Bone, Kentucky, Knoxville TN, Lamonte Turner, Memorial Gymnasium, SEC, Southeastern Conference, Tennessee, Tennessee Vols, Thompson-Boling Arena, Tigers, UT, UT Vols, Vanderbilt, Vols, Volunteers, Wildcats