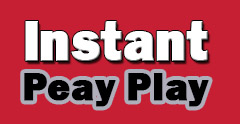 Clarksville, TN – Austin Peay State University's softball team is off to an historic start to its Ohio Valley Conference schedule and with that fuels hopes that its 11-year postseason drought could be coming to an end.
After sweeping OVC rival Tennessee Tech this past Friday at Cheryl Holt Field, the Govs saw their record improved to 20-9 overall this spring, but more importantly 5-1 in OVC play – the program's best start since the OVC started sponsoring softball as a conference championship sport in 1994 and besting the former starts of 4-2 set by the 1997 and 2007 teams.
In fact, the 2007 team was the last Austin Peay softball squad to make the OVC Championship Tournament field, finishing that season with a 28-30 overall and 12-15 in conference play – a sixth-place finish in the OVC standings that season.
So, after an 11-year hiatus from postseason play for the Govs what has caused the turnaround so far in 2018?
To be honest there are several areas that have seen improvements so far this season, all of which have added up to the outstanding start to not only the conference schedule, but the season in general.
First, the Govs have a solid trio of pitchers in Morgan Rackel (Jr./10-4, 1.97 ERA), Kelly Mardones (Jr./7-2, 1.86 ERA) and Kelsey Gross (So./3-3, 3.57 ERA) who have lifted the Austin Peay pitching staff to being one of the best staffs in the OVC this season after being ranked in the bottom third of the conference for most of the last decade.
Second, even though they haven't reached their peak yet this season, they are on pace to be one of the best hitting teams in school history, with their current team batting average being the highest for an APSU squad since the 1998 season.
Leading the way is two of best hitters to ever wear the red and white in juniors Danielle Liermann (.419, 13 HR, 36 RBI) and Kacy Acree (.300, 5 HR, 20 RBI), who will finish their careers with several all-time school records before they finish their careers.
They are joined by juniors Carly Mattson and Kendall Vedder, who have been key hitters in the Govs lineup for several years, but with the additions of newcomers like freshmen Bailey Shorter, Emily Harkleroad, Brooke Pfefferle among others and juniors Natalie Schilling and Rackel have made the Govs lineup from No. 1 to No. 9 a threat at the plate this season.
But it doesn't just end there, with the Govs having their deepest and most talented bench in school history and giving first-year head coach Rodney DeLong so many options that they haven't had in seasons before.
So, while there is still five weeks of OVC play yet to go for the Govs they have made an early statement that they are a real threat to be in the OVC Tournament field for the first time in over a decade.