APSU Sports Information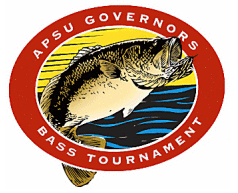 Clarksville, TN – Registration is now open for the 25th annual Austin Peay State University Governors Bass Tournament, which will be held at 6:00am, Saturday, May 12th, 2018 at Kentucky Lake.
Registration and boat launching will take place at Paris Landing State Park (Tennessee). The pre-registration fee is $120.00 (for up to two people in one boat), but after noon on May 11th, the registration fee rises to $135.00, with boats being launched by order of entry.
The tournament will begin at 6:00am, but all contestants must check in at the Paris Landing Marina between 4:00am-5:30am, with a compulsory meeting at 5:30am.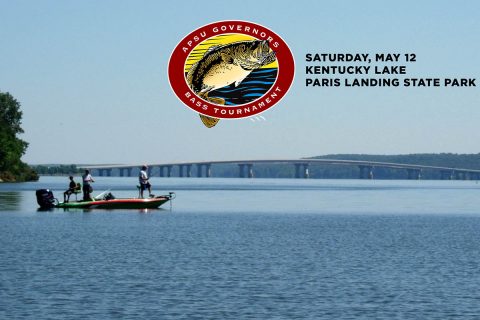 The tournament has had some changes to its format, starting with a new director in Chris Lanier. Lanier has plenty of experience in organizing and directing bass tournaments and is highly involved with the Montgomery County Bass Club.
"The Austin Peay athletics department was seeking a partnership to improve tournament operations," said Lanier. "I'm excited to be a part of the positive changes to the Austin Peay Bass Fishing Tournament. It is now a tournament for fishermen, ran by fishermen. The tournament will feature some adjustments including a more traditional payback this year among other things. We're looking forward to a great turnout by area anglers as we help enhance the experience of APSU students with the proceeds from the tournament."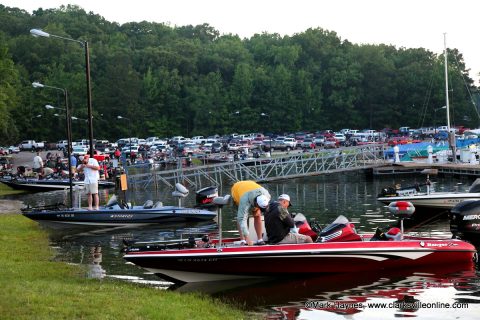 Among the changes to the tournament is the prize money format. First place is guaranteed $5,000, like in past years. This year, 70% of the entry fees collected will be used to payout 10% of the field. Basically, one place is paid for every ten boats that enter the tournament, whereas past tournaments used fixed amounts of money to award prizes.
The tournament also has monetary prizes available for the Big Bass Side Pot. Teams can choose whether or not they want to enter the Big Bass Side Pot for an extra $10.00. All Big Bass Side Pot entry fees go straight into the pot for a 100% payback. The biggest bass nets the winning team 60% of the pot, while second place garners the other 40% of the pot.
In addition, drawings for door prizes will also occur after the weigh-in.
The weigh-in will begin promptly at 2:30pm and will be conducted by the APSU Bass Fishing Team. Only large-mouth, small-mouth, and spotted bass measuring 15 inches or more (with mouth closed) will be weighed. Fishing with artificial baits only is authorized. There will be no motor trolling and there is a strict five-fish limit per boat.
For all rules and regulations, as well as the link to the entry form, visit www.LetsGoPeay.com/bass. The discount for pre-registration will be applied after a selection is made for the desired entry (with the $10.00 Big Bass Side Pot or not).
For any additional questions regarding the tournament, contact Lanier by phone at 931.320.4324 or by email at chrislanierfishing@gmail.com.