City of Clarksville, Cumberland River Compact will join to beautify area around old marina
Clarksville, TN – The Cumberland River Compact and the City of Clarksville are joining forces to clean a section of the Red River in preparation for a new walking trail.
Volunteers are needed to join a group that will gather from 8:30am to noon Saturday, April 14th, 2018 to remove trash and debris to beautify the area around an old marina site off Kraft Street.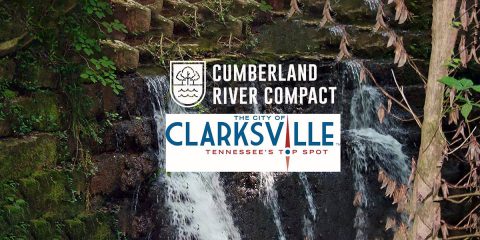 The site eventually will become part of the Clarksville Greenway and home to another Blueway canoe/kayak access point.
The group will meet at 690 North Riverside Drive, Clarksville, in the grassy area by the Electric Cowboy parking lot. About 50 volunteers are needed, so bring your friends and family! All equipment, as well as, food and T-shirts will be provided to volunteers.
Check-in will begin at 8:30am and the clean up will run from 9:00am-11:45am, when the work will wrap up and lunch will be served.
Register online at https://crc.kindful.com/register/spring-creek-cleanup-in-clarksville-2018
Information about the event and the Cumberland River Compact, a group that works to enhance the health and enjoyment of the Cumberland River and its tributaries, is available at: www.facebook.com/events/1232688563531563