Clarksville Riverfest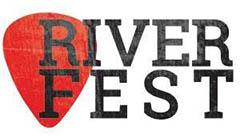 Clarksville, TN – Join the City of Clarksville and Miller Lite along the banks of the Cumberland River to celebrate Clarksville's river heritage and the 31st anniversary of the annual Clarksville Riverfest Celebration, September 6th-8th, 2018.
This free, three-day music and arts festival features three stages of diverse local and nationally known entertainers and cultural groups, plus delicious food and fun for the entire family.
Clarksville Riverfest Schedule
Thursday, September 6th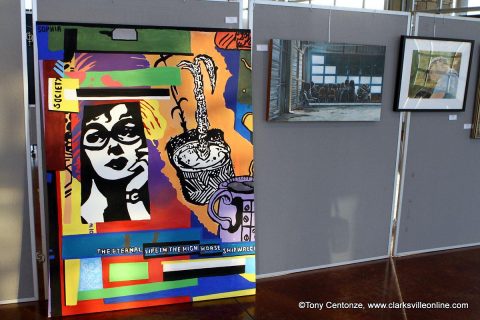 The festival kicks off on Thursday, September 6th with the Riverfest Juried Art Show. This free event will be at 5:00pm at the Wilma Rudolph Event Center at Liberty Park and feature art from local talent. Food and drinks will be available for purchase.
Friday, September 7th
Clarksville Riverfest continues at 5:00pm Friday, September 7th at McGregor Park with a performance by JUzT CAUz on the Miller Lite stage, followed by performances by Kings Avail, Vinyl Square and Chased by Giants. The Google stage will host local talent leading up to Spencer's Own.
Saturday, September 8th
The entertainment continues at noon on Saturday, September 8th. The Miller Lite Stage will feature Regular of The Obscene, Not Easily Broken, the 101st Airborne Band and a host of other artists. At the Google Stage, watch as local dance academies strut their stuff, followed by showcase of
Saturday evening, the Miller Lite Stage will light up the RiverWalk with performances by Payton Taylor and The Beagles. Headliner Sister Hazel will take the stage at 9:15pm with a high-powered show fueled by their hit songs "Lighter in the Dark", "Champagne High", and "All for You",
Last Band Standing will be on the Google stage later in the evening.
For the full entertainment lineup visit www.clarksvilleriverfest.com
Family Zone
McGregor Park, RiverWalk North Extension
Children can explore hands-on games and activities while learning about the environment and cultures. Enjoy performances on the International Stage by cultural groups every hour on Saturday.
Most games and activities are free for children in the Family Zone, presented by Agero. This includes the booths operated by our partner organizations and craft area.
Inflatables and activities will be available from 5:00pm-9:00pm Friday and from noon to 9:00pm Saturday. Families will be required to purchase a wristband if they wish to use the inflatables, play in the Retro Arcade, climb the rock wall and shoot zombies, presented by Clarksville Zombie Hunters. The cost is $10.00 per person and is valid for unlimited use on both Friday and Saturday. The same wristband must be kept on if you will use it both Friday and Saturday. No replacements will be given.
Be a diver! A giant 60-by-40 foot tank will let visitors, ages 10 and up, test their scuba skills for free. The experience is brought by DEMA, the national diving education association, in partnership with Waterdogs Scuba.
Rally on the Cumberland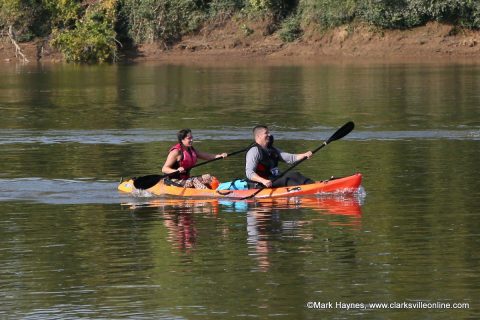 Montgomery County Conservation Club to McGregor Park, RiverWalk North Extension
8:00am on Saturday, September 8th
Paddle your way to fun and prizes at our annual canoe and kayak race. This year's Clarksville Riverfest course is approximately 6 miles in length. The Rally is open to youth ages 13-17 and adults. All experience levels are welcome, from beginner to advanced. Cost is $20.00 Adult, $10.00 Youth. Register your team today at www.clarksvilleriverfest.com
Cardboard Boat Regatta
McGregor Park Boat Launch Area
1:00pm on Saturday, September 8th
This fan favorite, sponsored by U.S. Bank, is back for a 11th year. Boats are constructed from cardboard and recycled materials and raced down the Cumberland River in a 100-yard dash. Divisions include: adult, youth (with adult), civic/churches, businesses, and local government agencies. Don't miss this spectacle – will they sink or swim?
Food and Drink
Food and drink are available to purchase and this year the festival will continue Riverfest Cashless, powered by Square. No more waiting in line to get tickets or cash! Simply bring your credit card or debit card, and leave the hassles of cash at home.
Shopping
Over 40 vendors will be dispensing everything from handmade art and retail items to great information from local businesses. You'll want to visit them all! Vendors will accept cash or credit card.
About Clarksville's Riverfest
Riverfest is Clarksville's longest running community festival, and brings more than 30,000 people to the banks of the Cumberland River in an arts and recreation celebration. This year, the Riverfest will be September 6th-8th, 2018. Music, art, family events, and more will fill Liberty Park on September 6th, and McGregor Park on September 7th-8th.
Admission and entertainment at the festival are free and open to the public thanks to our partners Miller Lite, Google, Lamar Advertising, Clarksville Living Magazine, Urgent Care, Queen City Disposal, Gateway Financial, Mary's Music, Hudson, Sam's Club More announcements about Riverfest events and entertainment will be made soon.
To stay up to date on Riverfest, visit the festival website, www.clarksvilleriverfest.com and follow "Clarksville Riverfest" on Facebook. The festival is brought to you by the City of Clarksville Parks & Recreation Department and Miller Lite.
McGregor Park is located at 640 North Riverside Drive.
For information call 931.645.7476 or visit www.cityofclarksville.com