Tennessee Department of Commerce and Insurance's (TDCI)

Nashville, TN – The Tennessee Department of Commerce and Insurance (TDCI) Consumer Insurance Services Section announces that $3.2 million has been returned so far to Tennesseans through the Department's restitution efforts in 2018.
TDCI consumer insurance services investigators mediate complaints between policyholders and insurance companies.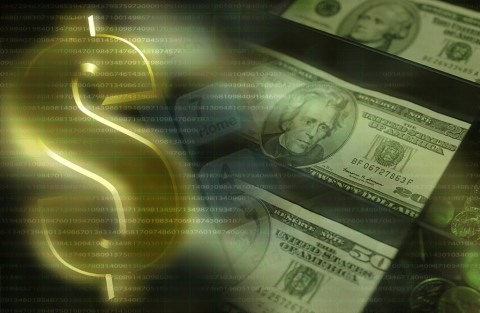 These efforts may result in denied claims being overturned or additional benefits being identified and paid to consumers.
Through the first eight months of 2018, TDCI efforts have resulted in$3,206,507.73 being paid to consumers. By comparison, $6.5 million was returned to Tennesseans in all of 2017.
"Consumers can feel frustrated and overwhelmed when dealing with insurance claims issues," said TDCI Commissioner Julie Mix McPeak. "Our team of experts will advocate on behalf of consumers when it comes to common problems like denied or delayed claims. We encourage Tennesseans to contact us when they have an issue, and we will do our best to address it on their behalf."
So far the Department has received 2,041 complaints or inquiries in 2018. The top five reasons consumers have contacted the Department are claim denial, claim delays, adjuster handling, unsatisfactory settlement offer, and out-of-network benefits.
Tennessee Department of Commerce and Insurance reminds consumers that filing a complaint or contacting the Department is always an option if they feel a claim has been unjustly denied or if they have questions or concerns about their insurance policies.
Consumers are also encouraged to review these tips when working with their insurance company:
Do your homework before purchasing any kind of insurance policy.
Verify that the insurance company and agent are licensed in Tennessee before you buy. You can verify license status on our website.
Read the policies so you know and understand the provisions before filing a claim.
Research complaint data about a company.
Homeowners should always keep pictures and/or receipts for all contents on your property. (Most fire losses leave nothing.) Digital tools such as the free MyHome Scr.APP.book lets you quickly capture images and descriptions of your belongings to help you determine how much insurance you need and for filing a claim.
For auto policies, know your coverage limits and what is required by state law. The WreckCheck app is a free application that guides you through the steps to take following an auto accident.
For health policies, make sure you are visiting a healthcare provider that is in-network with your insurance coverage. For scheduled procedures, try to confirm the network status of any specialist (anesthesiologist, radiologist, etc.) that may render services during the medical procedure.
Life insurance policies often require underwriting which uses personal information like age and health status to determine your eligibility for coverage. If you have never purchased a life insurance policy before, you may seek the assistance of a licensed agent to help you make the choice that is best suited for your personal needs.
If you have questions about consumer insurance, visit the Tennessee Department of Commerce and Insurance website or contact us at 1.800.342.4029 or 615.741.2218.