Austin Peay State University Sports Information

Clarksville, TN – The Austin Peay State University (APSU) women's cross country team heads up north for Saturday's Ohio Valley Conference Championships, hosted by Southeast Missouri at the Osage Center in Cape Girardeau, Missouri.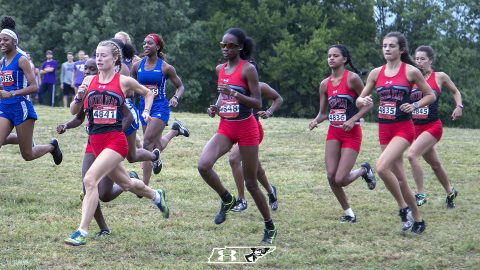 This will be the 40th annual Ohio Valley Championship for women's cross country, five-kilometer race which will begin at 9:00am.
The Governors placed 10th last season and intend on not only matching their previous outcome but posting an even better one in 2018.
Junior Maisie Lay looks to cap off a great first season for the Govs, having led Austin Peay in each of the last four races. Senior Caroline Kiplagat will finish her senior campaign in Cape Girardeau as she intends on ending in a stirring fashion.
The Governors continues on improving throughout the season with their young core, which includes many sophomores and freshman who are not afraid of the challenge ahead. Sara Martin looks to exceed her performances in her freshman campaign as she posted 30thwith the time of 20:03.0 two weeks ago in Evansville.
Alura Endres, Jada Hale and Sophia Wilson will continue the pack running style and hope to successfully post good times. Sophomore Keleah Shell and the freshman duo of Maddie Morstad and Destiny Nicholas will not be far from the top pack of Governors in Cape Girardeau.