Clarksville's First Thursday Art Walk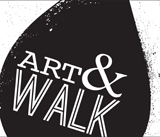 Clarksville, TN – Produced by The Downtown Clarksville Association, Clarksville's First Thursday Art Walk is a free, self-guided tour spanning a 5-block radius that combines visual art, live music, engaging events and more in the heart of Downtown Clarksville.
With 10+ venues, bars and businesses participating each month, the First Thursday Art Walk in Clarksville is the ultimate opportunity to savor and support local creative talent.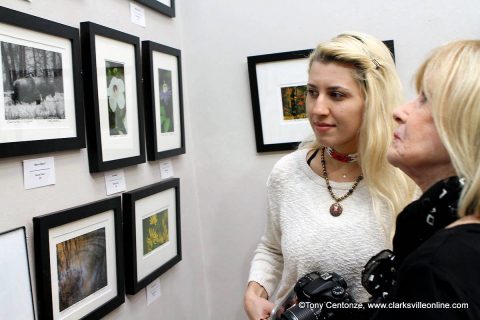 The November Art Walk will be held November 1st, 2018 from 5:00pm to 8:00pm at the shops and galleries on Public Square, Franklin Street, and Strawberry Alley.
The participating businesses are listed below as well as a description of the work they will be exhibiting and services they will be offering during the event.
Downtown Artists Co-op (96 Franklin Street)
The DAC is an association of talented local artists and interested patrons dedicated to promoting the visual arts in the Clarksville-Montgomery County area.
Our objectives are to sponsor art exhibitions of work by Co-op members and regional artists, to provide continuing support for the Co-op and its membership through the sale of art work, to encourage arts education with outreach programs and scholarship fundraisers, and to develop membership services which directly support the arts community.
Artist Information
The DAC Art Gallery is proud to announce our Annual Holiday Exhibit and Bazaar!
This DAC's annual tradition features affordable, smaller works of fine art and one-of-a-kind crafts, all made by our local talented artists.
Just in time for the Thanksgiving & Christmas season, the DAC Bazaar offers great gifts and fantastic deals on original works of art by our local artist members.
The Bazaar includes a diversity of amazing gifts: holiday-inspired cards, ornaments, handmade decorations, small works like beautiful jewelry, colorful oil/acrylic/watercolor paintings, original drawings, pastels & mixed media items, hand-painted silk scarves, diverse 3D artwork, spectacular photography prints, fabric art and much, much more.
Come see us and #shoplocal and #GiveTheGiftOfArt this season.
The Holiday Art Bazaar will be on display during the entire months of November & December at the DAC Art Gallery – located at 96 Franklin Street, Clarksville, TN.
See our website at www.downtownartistsco-op.com or visit us on Facebook for more information.
You can also find us on Instagram – @clarksville.artists.coop
The Holiday Exhibit and Bazaar is generously sponsored by the following:
Dave & Marcia Till
F&M Bank
Glenn Edgin, The Framemaker
Sango Fine Wines and Spirits.
The Framemaker (705 North Second Street)
For over two decades, The Framemaker has offered a unique selection of frames and art services to the Middle Tennessee area.
Artist Information
A European Affair: Tanya Lyn White
The Framemaker proudly presents photography by artist Tanya Lyn White. This exhibit is part of Clarksville's First Thursday Art Walk on November 1st, 2018. An opening reception will be held from 5:00pm to 8:00pm.
The exhibit will remain on display at the Framemaker throughout the month of November during normal business hours (Monday through Friday 10:00am to 5:00pm).
White states, "As Alice uses her rabbit hole to see into undiscovered places , I use my camera to capture places one could only imagine seeing. The capturing of my travels attempts to illustrate abstract, expressive scenery, as a motif to represent the idea of imagined places. A vision that what I create through the viewfinder is only real to me."
The Framemaker is located at the corner of North Second Street and Georgia Avenue, across from the Clarksville Academy.
The Roxy Regional Theatre (100 Franklin Street)
Peg Harvill Gallery
For those who enjoy the visual arts, the Peg Harvill Gallery, located just beyond the lobby, hosts twelve shows annually featuring locally and nationally known artisans. Shows generally open the first Thursday of each month for our First Thursday Art Walk.
Artist Information
The Roxy Regional Theatre is proud to host local artist Yasmine El-Chaer in the Peg Harvill Gallery during the month of November.
Yasmine El-Chaer is a Palestinian-American artist from Nashville, TN. She received her BFA at Austin Peay State University and has had some works featured in Nashville and Clarksville. She often attempts to create a discussion through mixed media processes and works with immigrants to accurately display communication between different cultures.
"My work expresses the way I feel about the world and how I think there is more we could be doing to help other people. It is meant to invoke discomfort to some extent so that the viewer can feel the sense of other that most minorities and women feel in their lifetime. I feel it is important that we treat others with equal respect and give equal opportunities in hopes that this will bring some peace in such a chaotic time."
For tickets to and information about our current production of "Lysistrata", please visit www.roxyregionaltheatre.org or call the box office at 931.645.7699.
Additional gallery hours are Monday through Friday, 9:00am–2:00pm.
The United Way of Greater Clarksville Region, Inc.
(107 Jefferson Street Suite 1)
The United Way is proud to support the November 2018 First Thursday Art Walk, but will not feature an artist this month.
Edward's Steakhouse (107 Franklin Street)
Artist Information
Edward's Steakhouse is proud host local photographer, Ron Jackson, during the November 2018 First Thursday Art Walk.
Ron is a Life- long resident of Clarksville and a graduate of Clarksville High School, Austin Peay State University and LSU Graduate School of Banking. He entered the local banking community in 1973 and has been a Senior Vice President with F&M Bank since 1995.
An Alaskan cruise in 2013 first stirred his interest that has now grown into a passion for photography. His love for the outdoors, wildlife, sunsets and sunrises has only increased as he now attempts to capture these images which surround our daily lives.
Should anyone be interested in any of his photos, please contact him at 931.624.1058 or by email at buzzjackson51@gmail.com
Stop in, see the art, listen to Jackson Miller on the piano and enjoy the Thursday night special, 1/2 priced $7.00 appetizers and 2 for 1 draft drink specials.
Down On The Alley Vintage Shoppe (117 B Strawberry Alley)
Artist Information
Down on the Alley Vintage Shoppe is proud join and support the November 2018 First Thursday Art Walk and will feature local artist, Tara Swalgren.
Tara Swalgren is a local Clarksville artist who graduated at Austin Peay State University with a BFA in studio art. She focuses on large scale paintings and prefers to work in ink. She enjoys illustrating animals that have a captivating and mysterious feel, which she enhances by incorporating natural elements, such as flowers, crystals, and plants. The creatures she creates are fantastical yet believable.
The Customs House Museum (200 S. Second Street)
The Customs House Museum and Cultural Center is Tennessee's second largest general interest museum. It features fine art, history, and children's exhibits.
First Thursday Art Walk
Thursday, November 1st, 5:00pm–7:00pm
The museum is open to the public with free admission as part of Downtown Clarksville's First Thursday Art Walk.
Exhibits
Max Garner: Personal View
November 1st – December 1st | Planters Bank Peg Harvill Gallery
Work by Nashville photographer Max Garner. This exhibition is sponsored in part by Nashville Arts Magazine.
Holiday from the Collection
November 1st – December 31st | The Leaf Chronicle Lobby
Objects from the permanent collection of the Customs House Museum & Cultural Center celebrate the holiday season.
Christmas Town
November 1st – January 27th | Memory Lane
This large collection of porcelain pieces was assembled by Jimmy and Sue Drye of Clarksville. The village was donated to the museum by the Drye's children in honor of their parents. Hundreds of porcelain pieces recently donated by the Drye family make up a large display for Christmas Town. There are moving parts and lights, and even a model train making its way through the village. Sponsored in part by Planters Bank
Women Painting Women
September 6th – November 20th | Kimbrough Gallery
Seven contemporary women artists from across the United States form this annual exhibition celebrating women. The artists were chosen for their strong and unique styles. Their interpretations within the theme of figurative painting are as diverse as the many types of women in our society. They are consistently creating, teaching, and exploring their medium with grace and respect for the subject matter.
John Baeder: The Scenic Route
September 11th – November 28th | Jostens Gallery
A master of classic Americana, John Baeder is known for his successful photorealistic portrayal of roadside diners and eateries, and nostalgic Americana. This exhibition is sponsored in part by Haynes Galleries.
Camille Engel: Her Home Tennessee
October 16th – January 2nd | Crouch Gallery
American contemporary realist oil painter Camille Engel is internationally acclaimed and known for her use of rich colors, textures, and intricate detail. This award-winning artist has created a series of paintings themed around the Tennessee State symbols. In conjunction with the exhibit, the Museum will display 13 student works of art created within the same theme and chosen through a juried process, featuring work from grades 2nd – 10th . The student art competition is sponsored by Jerry's Artarama and Chromatics.
Alan LeQuire: From Clay to Bronze
October 19th – January 6th | Orgain & Bruner Galleries
Alan LeQuire is best known today for his monumental sculptures in Middle Tennessee. "From Clay to Bronze" features works done in terra cotta, bronze, and drawings, and includes the traveling exhibit "Lost Wax Casting".
This exhibit includes clay models, molds, wax castings, and finished bronze sculpture, along with photographs that help to explain the process that was invented in China over 10,000 years ago. Finished works include many of LeQuire's small-scale figure studies. The exhibition promotes the value of traditional practices: studying the human figure and working from life.
DBO Gallery (128 N. Second Street)
DBO Gallery is proud to host Lorenzo Swinton and Tara Swalgren during the November 2018 First Thursday Art Walk.
Lorenzo Swinton is a native from Winston Salem North Carolina and has now spent more than a decade living in Clarksville, Tennessee . Interests and passion for artistry became established from the early age of six when his very first art presentation was displayed at the State County Fair in his hometown .
Creativity can perhaps be a strange entity; choosing an ultimate path for its creator and helping them acknowledge it to realize their true calling.
Throughout his journey, talents and passion for the many extensions of artistry has never left his side -beginning in his youth sketching drawings, to his teenage adolescence writing poetry, to even early adult years composing music, his hunger for art continues to grow as his palate increases, reaching beyond imagination.
He would say that the expressionism and influences from developing his paintings comes from personal everyday life –
"Sometimes I have days where I feel I am in tune with myself and surroundings, then there are those moments in time where everything feels off, uncontrollable, dark, distant. I feed off of my emotions of happiness, tranquility, beauty, anger, frustration, sadness, exhaustion to name a few. I find it to be extremely therapeutic to be able to release different energies on canvas and I believe people have the opportunity to explore their own perception(s) both visually and mentally through my aesthetics."
As a result Lorenzo has and continues to become more involved with the creation of abstract and contemporary paintings, successfully building his portfolio and gaining enthusiasts of his works and popularity in the art world.
The Earth and It's Creatures
Paintings by Tara Swalgren
I have always been interested in the innocent and peaceful mindset of animals. They are majestic, mysterious, and desired. They represent something that humans will never have. Animals do not kill for revenge or other unnecessary means. They enjoy one another's company if permitted. They only act for survival. They do not over think the world around them.
These are some of the many reasons I pursue animals as my subject matter. I find them captivating. However, I want to make the animals more desired, more captivating, and more mysterious. I integrate other natural elements onto these creatures. They are fantastical yet they appear feasible. They don't look so far off from the animals we see in our own lives.
You might even believe that you have seen something like this before. I want my viewers to enjoy these creatures. Feel free to get lost in the color and texture. Indulge yourself, if only for a moment.
Roux Americajun Restaurant (125 Franklin Street)
Roux is proud to support the November 2018 First Thursday Art Walk, but will not feature an artist this month. Stop in and grab something to eat as you check out the other galleries located in Historic Downtown Clarksville.
Rogate's Boutique (115 Franklin Street)
Rogate's Boutique will be open late and is proud to support the November 2018 First Thursday Art Walk, but will not feature an artist this month. But, stop in and find something for your Fall and Winter wardrobe!
Mildred & Mable's (109 Franklin Street)
Mildred and Mable's is proud to support the November 2018 First Thursday Art Walk. Stop in and check out a new look and all of the great gift and clothing options!
Downtown Commons (215 Legion Street)
Downtown Commons- Art Walk Art Project
Join Arts for Hearts Clarksville and our volunteers at the Downtown Commons to celebrate fall. We will be creating a beautiful fall art piece with foil and leaves.
Lots of fun creating and loving art together as a community.
This is a free event offered by Arts for Hearts Clarksville a program of the Arts and Heritage Development Council.
Visit our website at www.artsforheartsclarksville.org
We are on Facebook at www.facebook.com/artsforheartsclarksville