Tennessee State Fire Marshal's Office (SFMO)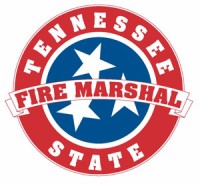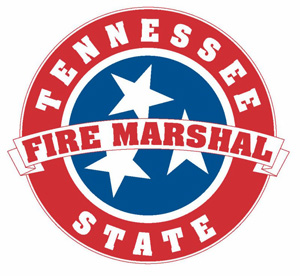 Nashville, TN – With less than two weeks remaining in 2018, fire fatalities in Tennessee have already exceeded their totals from 2017.
Ahead of the first day of winter (December 21st), the Tennessee State Fire Marshal's Office (SFMO) is advising Volunteer State residents that the cold weather season is the deadliest time of the year, and fire-safe behaviors could be the difference between life and death when it comes to home heating fires.
Heating equipment is the leading cause of home fire deaths nationally and the second leading known cause in Tennessee.
From November 2017 through the end of February 2018, 33 Tennesseans lost their lives in accidental residential structure fires. Heating was the most common known cause of these fires, causing seven fatalities alone during that time period.
"As colder weather settles in through 2019, Tennesseans should remember that staying warm should not mean practicing risky behaviors when heating their homes," said Tennessee Department of Commerce and Insurance Commissioner and State Fire Marshal Julie Mix McPeak. "I urge Tennesseans to follow our fire safety tips this winter and to make sure that all the smoke alarms in their homes are working properly before the start of winter."
To help Tennesseans stay Fire Safe, the SFMO offers the following Tips
Give space heaters space. Keep anything that can burn at least three feet away from heating equipment.
Use space heaters that have automatic shut-off features. If the heater tips over, it shuts off.
Place space heaters on a solid, flat surface. Keep them and their electrical cords away from things that can burn, high traffic areas, and doorways.
Always turn portable heaters off when leaving the room or going to bed.
Never use your oven to heat your home.
Have heating equipment and chimneys inspected every year.
Burn only dry, seasoned wood in fireplaces and woodstoves. Never burn garbage or use flammable liquids to start a fire.
Make sure any fireplace has a sturdy screen to stop sparks from flying out. Ashes should be cool before disposing of them in a metal container. Keep the container a safe distance away from your home.
Install wood burning stoves following manufacturer's instructions or have a professional do the installation. All fuel-burning equipment should be vented to the outside to avoid carbon monoxide poisoning.
If you smell gas coming from your gas heater, do not light the appliance. Leave the home immediately and call your local fire department or gas company.
Install and maintain working smoke alarms. If you need a working smoke alarm, many fire departments across Tennessee provide and install them for free.
For more information on being fire safe, visit tn.gov/fire
About the Tennessee Department of Commerce and Insurance
The Tennessee Department of Commerce and Insurance (TDCI) protects the interests of consumers while providing fair, efficient oversight and a level field of competition for a broad array of industries and professionals doing business in Tennessee. Our divisions include the State Fire Marshal's Office, Insurance, Securities, Consumer Affairs, Tennessee Law Enforcement Training Academy, Regulatory Boards, Tennessee Emergency Communications Board, Tennessee Corrections Institute, and TennCare Oversight.
To check a license of a professional regulated by the Department, go to http://verify.tn.gov/