Austin Peay State University (APSU)

Clarksville, TN – A collaboration of Austin Peay State University departments is hosting LinkedIn Learning Day on March 13th to help students and employees – or anyone in the community – learn more about LinkedIn Learning and LinkedIn profiles.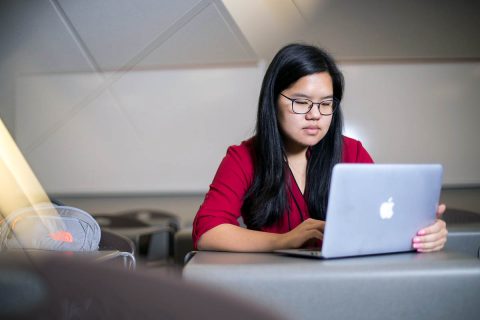 The day will have three morning sessions and four afternoon sessions exploring various aspects of the online platfm, and LinkedIn officials will be on hand.
Officials also will debut the local workforce snapshot, so you can tailor your learning toward the skills local employers say they need in their future employees.
The event is structured so you can attend sessions that fit your day. All sessions will be on the third floor of the Morgan University Center at Austin Peay State University.
Here is a breakdown of the sessions:
8:30am-9:00am, Intro to LinkedIn: Learn more about the largest professional network in the world. Most people are unaware of all the benefits the platform has to offer.
9:15am-10:00am, Lifelong Learning: This workshop from the APSU HR department is all about using your LinkedIn Learning account. LinkedIn Learning can be used to help advance your skills both personally and professionally.
10:15am-11:00am, Rock Your Profile: Conveying confidence and credibility with a polished headshot and an all-star profile just might land you an interview. Learn how to optimize your LinkedIn profile and activity to highlight your professional identity.
11:00am-noon, lunch: Get your headshot taken, work with specialists to update your profile and, if you're an APSU studentstaff or faculty member, learn how to activate your free LinkedIn Learning account.
12:15pm-12:45pm, Intro to LinkedIn.
1:00pm-1:30pm, Flipped Classroom: Providing instructional content to students online, outside of normal class meetings, allows more time for in-class learning activities. Come to this session to learn how LinkedIn Learning can help make this task much easier than it may seem.
1:45pm-2:15pm, Rock Your Profile.
2:30pm-3:15pm, Workforce Snapshot: LinkedIn will provide invaluable data related to skills employers are seeking in job candidates. Using LinkedIn's extensive database, find out where APSU graduates are entering the workforce, what the greater Nashville work environment looks like and identify the soft skills that will give you an edge over other applicants.
All sessions are free and open to the public. Lifelong Learning and Flipped Classroom are best suited for APSU students and employees or anyone with a LinkedIn Learning subscription. APSU students and employees already have LinkedIn Learning accounts with more than 7,000 courses taught by real-world industry experts.
For more information, visit www.apsu.edu/linkedin. To learn more about LinkedIn Learning, go to www.linkedin.com/learning.
LinkedIn Learning Day is a collaboration of the Austin Peay State University's Distance Education, Information Technology, Career Services and Human Resources departments.