Topic: LinkedIn
Austin Peay State University (APSU)

Clarksville, TN – A collaboration of Austin Peay State University departments is hosting LinkedIn Learning Day on March 13th to help students and employees – or anyone in the community – learn more about LinkedIn Learning and LinkedIn profiles.
«Read the rest of this article»

Nashville, TN – Social networking in the Internet age allows people to connect to one another easier than ever before.
However, as more investment promoters turn to social networking platforms such as Facebook, Twitter, LinkedIn, and eHarmony to find potential investors, consumers must take care to avoid online investment scams that could compromise personal and financial information.
«Read the rest of this article»

Washington, D.C. – F&M Bank is ranked in a Top 50 List that "highlights the community bank social media trailblazers among the financial industry." On Monday, the Independent Community Bankers of America® (ICBA) released its second annual Top 50 Community Bank Leaders in Social Media.
The listing is based on fans/followers, engagement, content and frequency of posts. According to an ICBA announcement, "These top community banks provide fresh content, thought leadership, advice and consistent touch points to their brands. Community banks are naturally influential within their communities, which translates easily into social media."
«Read the rest of this article»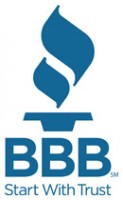 Clarksville, TN – On Tuesday, July 16th, 2013 from 4:00pm–6:00pm the Better Business Bureau of Middle Tennessee will host the BBB business seminar, Next Generation Marketing, "Selling with Social Media" featuring social media expert Amanda Johns-Vaden from Southwestern Consulting.
The seminar will be held at Daymar Institute, 2691 Trenton Road in Clarksville, TN.
Amanda Johns Vaden is a founding partner at Southwestern Consulting, which is an international, multi-million dollar sales consulting organization, focused on creating systems to increase performance. «Read the rest of this article»


Clarksville, TN – Tennessee State Sen. Mark E. Green M.D. invites employers and job seekers to attend the Austin Peay State University College (APSU) of Science and Mathematics career fair from 10:00am to 2:00pm on February 27th, 2013.
The fair will be held in the Morgan University Center Ballroom.
«Read the rest of this article»

Clarksville, TN –  Tennessee Job Seekers a statewide jobs-growth initiative designed to connect unemployed Tennesseans through social media was launched today by Tennessee State Senator Mark Green.
The program calls on the state and local communities to lend support, experience and resources to those either recently laid off or Tennesseans that are unemployed or under employed.
«Read the rest of this article»
London, United Kingdom – From Afghanistan to Zimbabwe women are heavily using Twitter, Facebook, YouTube and LinkedIn to focus global attention on areas where inequalities prevail.
March 8th marks the 101st International Women's Day with thousands of events occurring worldwide that celebrate women's progress or rally against inequality.
World dignitaries including the President of the United States of America Barack Obama and UN Secretary-General, Ban Ki-moon proclaim official statements supporting International Women's Day and its focus. British Prime Minister David Cameron marks the day with calls to eliminate violence against girls and women using social media initiatives to change and improve lives. Celebrity supporters for the day include singer-songwriter and We are Equals activist Annie Lennox, Avon Foundation advocate Reese Witherspoon and OXFAM supporters Helena Christensen and Kristin Davis.
http://www.youtube.com/watch?v=IYQhRCs9IHM «Read the rest of this article»
Social media provide high-tech platforms to prey on consumers
Nashville, TN – As people increasingly turn to online social networking sites to interact with one another, so have con artists who lurk in the virtual shadows with shady investment deals to pitch to unsuspecting investors, the Department of Commerce and Insurance (TDCI) Securities Division said this week.
The Securities Division cautions investors to make sure they know who they are doing business with when considering investments pitched through "friends" on social networking sites. "Just because someone has 'friended' you online does not mean that person is your friend when it comes to investing," Securities Division Assistant Commissioner Daphne D. Smith said. "The person behind the profile may be deliberately mimicking your likes and interests to lure you into a scam." «Read the rest of this article»
There's no more excuse for poor electronic etiquette! Whether you're sending an email, tweeting, or texting, this handbook has all the do's and don'ts.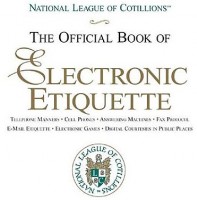 When is it inappropriate to use your cell phone in public? According to The Official Book of Electronic Etiquette, you should never place or receive a call, or allow the phone to ring or beep during a meal, meeting, religious service, wedding, or funeral. What is the proper etiquette for using your laptop in the office? This new reference advises against checking your e-mail, pulling up an Internet site, playing an electronic game, or working on a file unrelated to the purpose of the meeting.
If you have ever considered these questions, then The Official Book of Electronic Etiquette is perfect for you. «Read the rest of this article»

Identity theft is on the rise again, but the editors of Consumer Reports Money Adviser say you don't need to sign up for expensive services offered by credit-reporting bureaus and other companies to keep your identity safe. Most of their products are unnecessary or ineffective, or they duplicate things you can do yourself—free.
CRMA's experts offer the following steps on how to protect yourself from identity theft:
«Read the rest of this article»