London, United Kingdom – From Afghanistan to Zimbabwe women are heavily using Twitter, Facebook, YouTube and LinkedIn to focus global attention on areas where inequalities prevail.
March 8th marks the 101st International Women's Day with thousands of events occurring worldwide that celebrate women's progress or rally against inequality.
World dignitaries including the President of the United States of America Barack Obama and UN Secretary-General, Ban Ki-moon proclaim official statements supporting International Women's Day and its focus. British Prime Minister David Cameron marks the day with calls to eliminate violence against girls and women using social media initiatives to change and improve lives. Celebrity supporters for the day include singer-songwriter and We are Equals activist Annie Lennox, Avon Foundation advocate Reese Witherspoon and OXFAM supporters Helena Christensen and Kristin Davis.
http://www.youtube.com/watch?v=IYQhRCs9IHM
"Connecting Girls, Inspiring Futures" is the 2012 theme of the internationalwomensday.com website and this has been widely used by hundreds of organizations including schools, universities, governments, women's groups and the private sector. Each year the United Nations declares an overall International Women's Day theme. Their 2012 theme is "Empower Rural Women – End Hunger and Poverty". Many organizations develop their own themes that are more relevant to their local contexts. For example, the European Parliament's 2012 theme is "Equal pay for work of equal value".
For decades women have banded together to challenge injustices, overcome barriers and pursue equality. International Women's Day provides an opportunity to commemorate these efforts, celebrate progress and call for commitment to women's rights, peace and equality. Social media and #womensday tweets provide a whole new way to interact, clearly a contrast to the days of pioneering suffragettes.
Glenda Stone, founder of the internationalwomensday.com website that has served as a global hub for International Women's Day events, resources and news for over a decade says:
"Activity on International Women's Day has skyrocketed over the last five years. This is due to the rise of social media, celebrity involvement, and corporations taking on the day sponsoring and running big events. Our twitter.com/womensday community with around 10,000 followers is phenomenal for sharing videos, information and news as it happens. Offline large scale women's rallies have become even larger through the use of social media. It would be hard to find any country that did not celebrate the day in some way."
International Women's Day, which saw its first event run in 1911, continues to provide a powerful opportunity to unite, network and mobilise worldwide for meaningful change. It provides an opportunity to make a stand against inequality, discrimination and marginalisation that only serves to weaken all of our societies.
About the Music Video
Just in time for Women's History Month, Soomo Publishing has released a parody music video, Bad Romance: Women's Suffrage. The new video features Alice Paul engaging in the "militant" tactics of the latter years of suffrage movement and the dramatic ratification of the 19th Amendment. The video has such rich content that we feature it in two new assignments for their Americans Governing collection
The video pays  homage to Alice Paul and the generations of brave women who joined together in the fight to pass the 19th Amendment, giving women the right to vote in 1920.
If you aren't familiar with the original video that prompted this parody, you should watch the original by Lady Gaga (content advisory for suggestive/violent imagery). The song "Bad Romance" by Lady Gaga went to number one in 17 countries and peaked at number two on the U.S. Billboard Hot 100. The video won a Grammy and seven MTV Video Music Awards.
About Soomo Publishing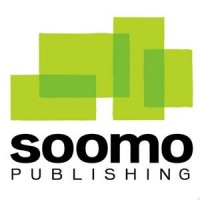 Soomo is a small team designing and developing next generation learning resources. We offer innovative digital-native textbooks for selected college courses in an interactive learning environment. To date, thousands of students at hundreds of colleges have learned more with Soomo.
In 2010, Soomo Publishing launched a parody music video called Too Late to Apologize: A Declaration. The result was a viral hit and remains a popular teaching resource for history teachers and political science professors across the United States. The response was so overwhelming that Soomo decided to follow it up with Bad Romance: Women's Suffrage.
Making music videos isn't Soomo's main focus, but education is. Check out their Teaching Resources for more information on how this video can be used as a learning tool.
About International Woman's Day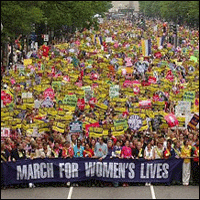 International Women's Day (IWD) is a global day celebrating the economic, political and social achievements of women past, present and future. It has been observed since the early 1900s, celebrating and empowering women the world over. Annually on 8 March, thousands of events are held throughout the world to inspire women and celebrate achievements. A global community of rich and diverse local activity connects women from all around the planet ranging from political rallies, business conferences, government activities, networking events and live performances through to local markets, informal get-togethers, fashion parades and more. For more information or to find an event near you visit www.internationalwomensday.com or follow #womensday on Twitter.