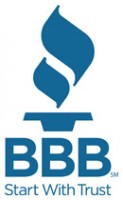 Clarksville, TN – On Tuesday, July 16th, 2013 from 4:00pm–6:00pm the Better Business Bureau of Middle Tennessee will host the BBB business seminar, Next Generation Marketing, "Selling with Social Media" featuring social media expert Amanda Johns-Vaden from Southwestern Consulting.
The seminar will be held at Daymar Institute, 2691 Trenton Road in Clarksville, TN.
Amanda Johns Vaden is a founding partner at Southwestern Consulting, which is an international, multi-million dollar sales consulting organization, focused on creating systems to increase performance.
She is a featured speaker for the Better Business Bureau, Business Journal and Chambers of Commerce all across the country. Amanda is a million dollar producer, senior consultant, executive coach and keynote speaker.
Amanda will lead this seminar and help businesses learn and understand; blogs, Facebook, Linkedin, and Twitter, and how to use them as a means of personal branding, finding prospects, growing a referral base and keeping in touch with existing clients.
Other topics included in this seminar are
Learning how to grow personal networks to generate warm business leads.
Using social media for free marketing, brand building and effective follow up.
Creating a 30-minute to-do list, to maximize daily social media use.
Finding out the truths of social media and cutting, thousands of hours off your learning curve.
There is no charge for Accredited Business Members to attend, and a $20.00 fee for non-accredited business and individuals.
If you would like to attend, please RSVP by July 12th, 2013 to Melanie Thompson at mthompson@gobbb.org or by calling 931.503.2210.