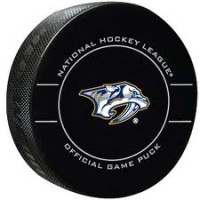 Nashville, TN – The Nashville Predators dropped game one of their Stanley Cup playoff series to the Dallas Stars, 3-2.
After getting off to a hot start in the first period, things cooled off for Nashville as the Stars turned up the heat.
Roman Josh got things started for Nashville. At 12:12 of the opening frame, whipping a backhander past Dallas goalie Ben Biship and the Preds took an early 1-0 lead.
That's how the period would end.
In the second period, Dallas started to pick up their pressure on the Predators and it paid off.
19 year old Miro Heiskanen snapped a wrist shot from the point that deflected off a Nashville player into the Predators net and the game was tied, 1-1.
Into the third, it was Heiskanen again at 6:10 of the period who fired a wrist shot from the point to give the Stars the lead, 2-1.
Matt Zuccarello would give Dallas a two goal cushion at 10:39 when he caught some "puck luck" by tapping in a rebound in front of the Nashville net and Dallas took a 3-1 lead.
Not giving up though, the Predators turned to P.K Subban, who at 13:24 drove toward the net and beat Ben Bishop on the high side to draw to within a goal, 3-2.
Nashville was unable to get the equalizer therefore the Dallas Stars come to Nashville and steal a game with the win, 3-2.
The two teams will meet again on Saturday night for game 2 of their series which is a best of seven series.
Puck drops on Saturday, April 13th at 5:00pm.