Clarksville, TN – The Run for C.O.P.S. 5K Run/Walk, Concerns of Police Survivors (C.O.P.S.), was held at the Clarksville Police Department Headquarters on Saturday, May 11th, 2019. It was a resounding success.
There were over 268 participants which is the largest number to date. The weather was perfect and the energy of the crowd was readily evident.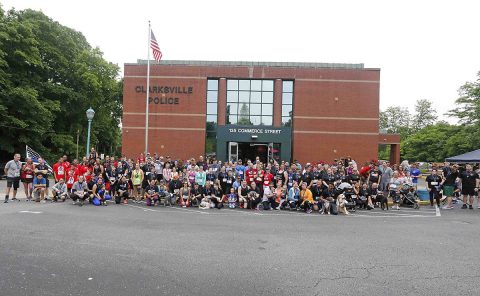 The participants had an added bonus of being able to take a dog for walk.
They were brought to the event by Montgomery County Animal Care and Control, and if one of them struck someone's fancy, they had an opportunity to adopt. One lucky pup already had a new home by the end of the run.
After expenses, there was $6675.75 raised which included a donation of $1500 by Dan Post Boot and $50.00 from the American Legion.
Beside the monetary donations there were many businesses and individuals that provided services or volunteered their time which largely contributed to the event's success: Clarksville Police Department, Road ID, Star Physical Therapy, Adkins Appraisals, Active Screen Graphics, Tennessee Grass Fed, Montgomery County Animal Control, Trey Bowen State Farm, Keller Williams Realty, Chuck's Custom Cabinets Inc., Concerns of Police Survivors, Kroger's, Academy Sports and Outdoors, Kennedy Portable Toilets, and Citizens Police Academy Alumni.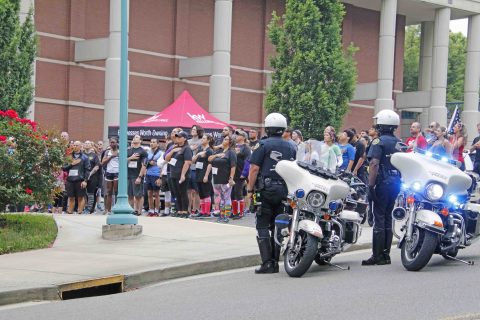 The C.O.P.S. run was mixed with a myriad of skill levels from the hard core runner to the casual stroller. Law Enforcement is very fortunate in Clarksville, Clarksville Police enjoy amazing support from our community. CPD can never thank them enough.