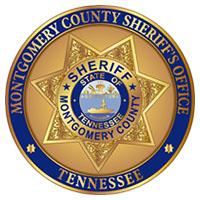 Clarksville, TN – On Monday, October 1st, 2019, Montgomery County Sheriff's Office (MCSO) investigators and deputies arrested eight men in connection to gunfire in a field near South Ridge Subdivision at approximately 3:30pm.
Deputies responded to the area after residents reported hearing gunfire and bullets hitting their homes.
When deputies arrived on scene, eight men were seen running into the wood line. One of the men ran to his vehicle and fled the scene. All eight men were located and taken into custody.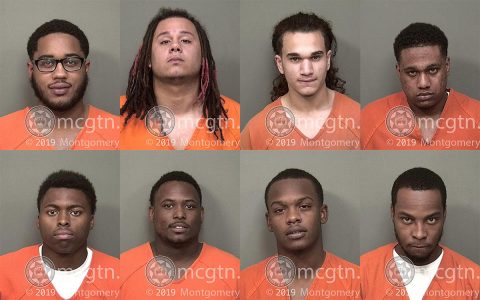 Preliminary investigation indicates the men were target shooting at a box positioned approximately 290 yards from homes.
Seven handguns, one of which was reported stolen; two bags of cocaine; one bag of crack cocaine; two bags of marijuana, digital scales, and marijuana cigars were discovered at the scene.
The following men were booked into the Montgomery County Jail with a combined total of 36 charges consisting of reckless endangerment, possession for resale schedule II, simple possession, theft, and felony evading.
Cameron Edward JaQuan Kittling
Name: Cameron Edward JaQuan Kittling
Age: 19
Charged With: reckless endangerment x3, drugs schedule II
Bond: $40,000
Jalen Eugene Stacker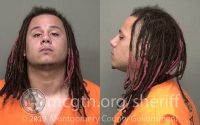 Name: Jalen Eugene Stacker
Age: 24
Charged With: reckless endangerment x3, drugs schedule II
Bond: $61,000
Jeremiah Lewis Alexander Ramey
Name: Jeremiah Lewis Alexander Ramey
Age: 19
Charged With: reckless endangerment x3, drugs schedule II, theft
Bond: $66,000
Eric Tyreese Davis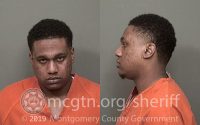 Name: Eric Tyreese Davis
Age: 22
Charged With: reckless endangerment x3, drugs schedule II
Bond: $61,000
Cameron Malik Brown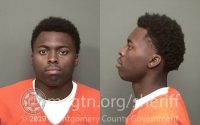 Name: Cameron Malik Brown
Age: 20
Charged With: reckless endangerment x3, drugs schedule II, simple possession
Bond: $40,500
Javon DeWayne Vaughn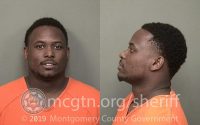 Name: Javon DeWayne Vaughn
Age: 22
Charged With: reckless endangerment x3, drugs schedule II
Bond: $61,000
Joe Edward O'Neal
Name: Joe Edward O'Neal
Age: 20
Charged With: reckless endangerment x3, drugs schedule II
Bond: $40,000
Korey DeWayne Gentry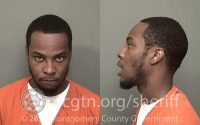 Name: Korey DeWayne Gentry
Age: 21
Charged With: reckless endangerment x3, drugs schedule II, evading arrest, simple possession
Bond: $86,000