Topic: Cocaine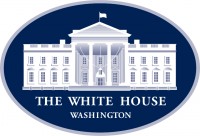 Washington, D.C. – Nearly 400 miles of new border wall system is now complete. Just as important, the Donald Trump Administration is prosecuting and deporting violent criminals, stopping the flow of illegal drugs, and closing the loopholes that help human smugglers while hurting our own citizens, including legal immigrants.
"The refugee system—set up to provide refuge for victims of war and persecution who had nowhere else to go, often on an explicitly temporary basis—had long since become a racket," National Border Patrol Council President Brandon Judd writes.
«Read the rest of this article»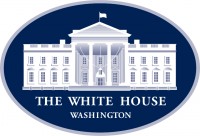 Washington, D.C. – President Donald Trump traveled yesterday to Yuma, Arizona, where he met with Border Patrol officers and gave Americans an update on the border wall with Mexico.

"This administration has basically funded us for 733 miles" of wall, Lieutenant General Todd Semonite of the Army Corps of Engineers said. "Forty-nine different projects are all going in the ground" across four states.
«Read the rest of this article»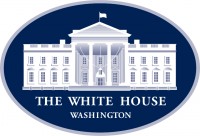 Washington, D.C. – PRESIDENT DONALD TRUMP: Thank you very much. I guess I might begin. It's an honor to be with you and really brave men and women. The job you do is incredible, and the progress that you've made in the last short period of time has been unbelievable.
On April 1st of this year, I announced the launch of a powerful U.S. military law enforcement operation to combat the flow of illegal drugs across the Western Hemisphere. Today I'm pleased to be with Admiral Craig Faller and his team — done an incredible job — at the U.S. Southern Command headquarters to provide an update on this incredible successful effort.
«Read the rest of this article»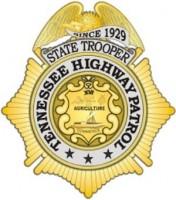 Nashville, TN – On Monday, May 18th, 2020, Tennessee Highway Patrol (THP) Interdiction Plus (IP) Trooper Andrew Connors stopped a silver GMC Yukon XL on Interstate 24 at the 82-mile marker in Rutherford County, Tennessee for a traffic violation.
During the investigation, Trooper Connors became suspicious that the occupants of the vehicle were involved in criminal activity. IP Troopers Daniels and Campbell arrived to assist.
Trooper Connors obtained consent to search the vehicle. Troopers located 42 re-encoded credit cards, nine Bluetooth skimmer ribbons, one laptop, one USB skimmer ribbon attachment for a computer, multiple gas pump keys, gas pump security seals, five grams of cocaine, and other paraphernalia consistent with credit card fraud and identity theft.
«Read the rest of this article»

Clarksville, TN – The Clarksville Police Department (CPD) reports that among 242 investigations of unattended deaths conducted in 2019 by the the department's Special Operations Unit, 55 deaths are suspected to be related to drug overdoses, primarily Fentanyl.
So far, of those 55 deaths — including suicides and homicides — 17 have been confirmed with overdose as the primary cause of death. In 37 of the investigations, drugs or paraphernalia were found.
«Read the rest of this article»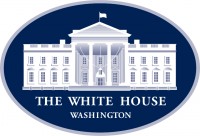 Washington, D.C. – Promoting economic prosperity for all, President Trump's pro-growth policies have led to an economic boom that is lifting up Americans of all backgrounds.
Since President Trump's election, more than 7 million jobs have been added to the economy.
For the first time on record there are more job openings than unemployed Americans.
«Read the rest of this article»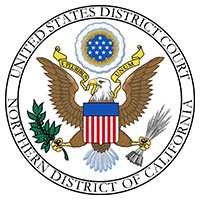 Nashville, TN – Following a seven-week jury trial in U.S. District Court earlier this year, a federal jury convicted five members of the Gangster Disciples of multiple counts relating to a racketeering conspiracy and a drug distribution conspiracy, which plagued the Clarksville, Tennessee area with violence and murders for more than a decade, announced U.S. Attorney Don Cochran for the Middle District of Tennessee and Assistant Attorney General Brian A. Benczkowski of the Justice Department's Criminal Division.
Marcus Termaine Darden, aka, "Tuff," 41, and Elance Justin Lucas, aka, "Mac Luke," 30, both of Guthrie, Kentucky; Derrick Lamar Kilgore, aka, "Smut," 35, and DeCarlos Titington, aka, "Los," 44, both of Clarksville, Tennessee, were convicted at trial.
«Read the rest of this article»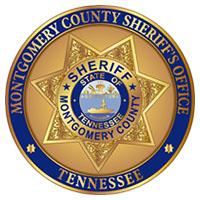 Clarksville, TN – On Tuesday, October 29th, 2019, the the Montgomery County Sheriff's Office took into custody attempted murder suspect, Eric Tyreese Davis, Jr, age 22.
Deputies in the Warrant's Division spotted Davis on Arthur's Court and attempted to initiate a traffic stop. Davis refused to stop and fled at a high rate of speed.
He stopped his vehicle at the intersection of Needmore Road and Bell Road and fled on foot. After a short foot pursuit, deputies apprehended him.
«Read the rest of this article»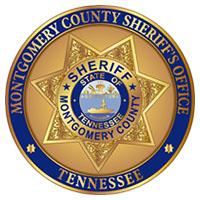 Clarksville, TN – On Monday, October 1st, 2019, Montgomery County Sheriff's Office (MCSO) investigators and deputies arrested eight men in connection to gunfire in a field near South Ridge Subdivision at approximately 3:30pm.
Deputies responded to the area after residents reported hearing gunfire and bullets hitting their homes.
When deputies arrived on scene, eight men were seen running into the wood line. One of the men ran to his vehicle and fled the scene. All eight men were located and taken into custody.
«Read the rest of this article»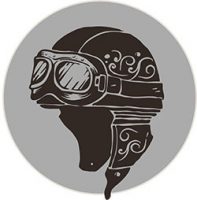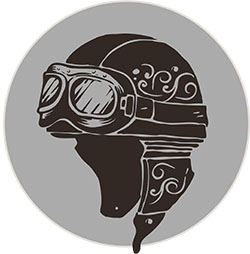 Clarksville, TN – I've posted many articles about how much I LOVE to ride alone. I'm not anti-social, and I love riding with my "buds" but I ABSOLUTELY love the solitude of just me and the open road.
And deep down inside, so do you.
I'm an early morning rider. I will get up and hit my favorite coffee shop, then take off for a couple of hours. I'm also a HUGE music lover. Forty years on the radio will do that to you. I have a thumb drive filled with the music of my life.
I was living in Europe as a young man when the Beatles and the great British Invasion landed, so, my music is VERY important to me. Now my motorcycle and my music are helping me relive my life, one song at a time.
«Read the rest of this article»