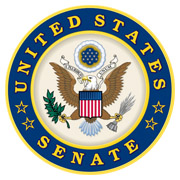 Washington, D.C. – Today, Monday, November 18th, 2019, U.S. Senator Marsha Blackburn (R-Tenn.) joined Fox Business's Varney & Co. to discuss the protests in Hong Kong and the latest with the House Democrats' impeachment inquiry.
On the Protests in Hong Kong
"One of the ways we can continue to support them is of course through social media – letting them know we are watching and letting China know that the world is watching to see how they respond…. We need to send the message that the U.S. Congress is watching very closely."
«Read the rest of this article»

Itta Bena, MS – Leading by two points at halftime, Austin Peay State University (APSU) women's basketball forced five turnovers and drew seven fouls in the first three minutes of the third quarter to spark a 15-5 run and give the Governors a 12 point lead from which they would never look back, defeating Mississippi Valley State, 100-82, at the R.W. Harrison Complex.
«Read the rest of this article»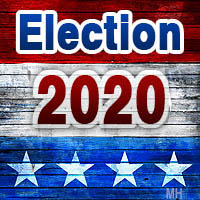 Clarksville, TN – Today, Monday, November 18th, 2019, John Dawson of Clarksville, Tennessee officially declared his candidacy for State Representative in District 67. John was joined by his wife Kyong and his campaign advising team.
John was born in Memphis Tennessee and has resided in the Clarksville area since 2005, retired from the U.S. Army in 2007 as a non-commissioned officer after proudly serving his country for 20 years, since his retirement he remains a strong veteran advocate and non-profit executive. John's campaign will focus on our Education, Community, and Public Safety concerns.
«Read the rest of this article»

Brentwood, TN – Austin Peay State University (APSU) freshman guard Jordyn Adams has been named Ohio Valley Conference Men's Basketball Freshman of the Week.
In his first start as a Gov, the Silsbee, Texas native showed no nerves, scoring 12 of his 15 points in the first half at Tulsa.
«Read the rest of this article»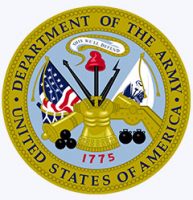 Sierra Army Depot, CA – When lives are in danger, every second counts.
Being prepared can often be the difference in a life and death situation when caring for wounded Soldiers on the battlefield.
With that in mind, a team from the U.S. Army Medical Materiel Agency helped facilitate an Emergency Deployment Readiness Exercise (EDRE) in late October 2019 that tested over 300 Soldiers from the 531st Hospital Center at Fort Campbell, KY.
The U.S. Army Forces Command exercise was held at Sierra Army Depot in Herlong, CA.
«Read the rest of this article»

Clarksville, TN – In recognition of Hunger and Homelessness Awareness Week, the Austin Peay State University (APSU) Felix G. Woodward Library is partnering this week with Loaves and Fishes, the APSU Center for Service-Learning & Community Engagement and the APSU Department of Sociology to bring awareness to poverty on college campuses and identify resources that address basic needs for living, allowing students to focus on their studies.
«Read the rest of this article»
#23 Tennessee (4-0) vs. Stetson (2-2)
Tuesday, November 19th, 2019 | 6:02pm CT
Knoxville, TN | Thompson-Boling Arena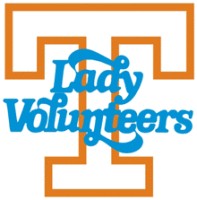 Knoxville, TN – The Tennessee Lady Vols basketball team (4-0), who made their 2019 debut at No. 23 (tied with Gonzaga) in the AP poll on Monday and are receiving votes in the USA Today Coaches Poll, welcome Stetson (2-2) to Thompson-Boling Arena on Tuesday night for a 7:00pm CT match-up.
This marks the 500th Lady Vol game played at T-BA since the venue came online during the 1987-88 season. UT has a 454-45 (.910) record there.
Tennessee is playing its second of six straight games on Rocky Top after opening with two of the season's first three games on the road.
«Read the rest of this article»

Clarksville, TN – CDE Lightband has debuted a new channel streaming service to better serve those looking to cut the cord with traditional video offerings. CDE Lightband had been promoting a new product launch on its Facebook page since early November and customers have been speculating what the reveal could be.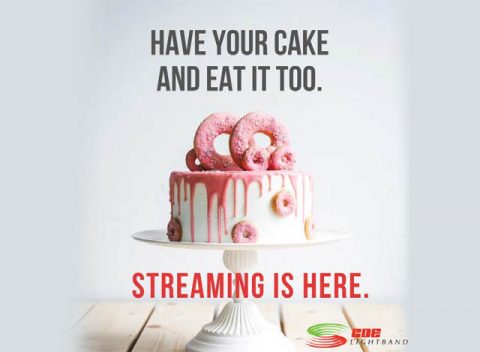 «Read the rest of this article»

Clarksville, TN – The Austin Peay State University (APSU) softball team looks to continue building on its recent success with the addition of six standout student-athletes to its 2020 signing class, as announced by head coach Kassie Stanfill.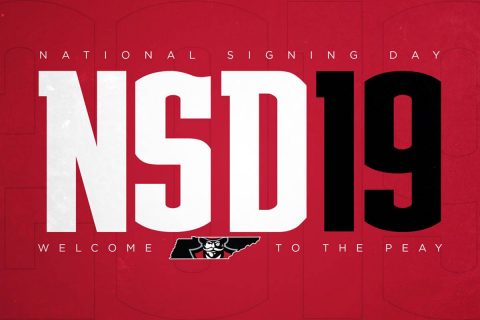 «Read the rest of this article»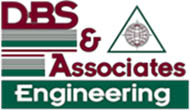 Nashville, TN – Engineering firm DBS & Associates, Inc., which has offices in Nashville and Clarksville, Tennessee and Cadiz, Kentucky, announced Monday, November 18th, 2019 that it will merge with TTL, Inc., an Alabama-based firm with offices in Nashville and four southeastern states.
The merger will become effective January 1st, 2020.
«Read the rest of this article»