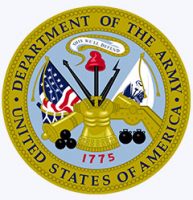 Sierra Army Depot, CA – When lives are in danger, every second counts.
Being prepared can often be the difference in a life and death situation when caring for wounded Soldiers on the battlefield.
With that in mind, a team from the U.S. Army Medical Materiel Agency helped facilitate an Emergency Deployment Readiness Exercise (EDRE) in late October 2019 that tested over 300 Soldiers from the 531st Hospital Center at Fort Campbell, KY.
The U.S. Army Forces Command exercise was held at Sierra Army Depot in Herlong, CA.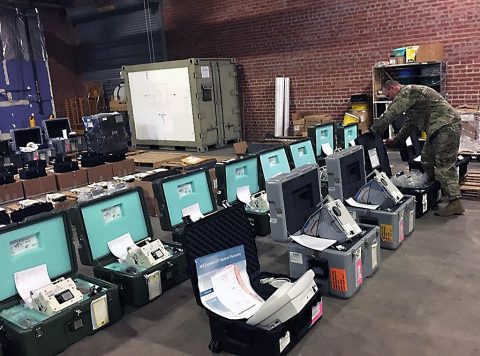 "For me, this is like the Super Bowl," said Maj. Bryan Pamintuan, director of the force projection directorate at USAMMA. "Every unit in the Army has a job to do. During an EDRE, everyone comes together as a team."
The USAMMA team was on site when members of the 531st and its subordinate units began arriving at Sierra after receiving their notice of deployment.
Once on site, Fort Campbell medical teams were tasked with inventorying, transporting and assembling a 148-bed Role III medical facility, including a field hospital, an intermediate care ward, and medical and surgical augmentations. Setup began October 25th.
Under FORSCOM orders, the teams had to have operating room, ICU and surgical setups completed within 36 hours of arriving at Sierra. They were ordered to be fully operational within 96 hours.
"Time is of the essence," said Maj. Craig Keech, chief of centralized contingency programs for USAMMA. "That is one thing that you never have enough of."
For USAMMA, which focuses on medically equipping and sustaining the force, the exercise offered an opportunity to test practices and procedures to ensure readiness for such a deployment need in the future.
"These exercises give us an opportunity to see ourselves, and identify and fix problems in order to increase our overall readiness," said Lt. Col. Bradley Ladd, USAMMA's deputy commander for operations.
In its support role, USAMMA prepares and maintains medical equipment and materiel needed to set up forward-operating medical facilities. That includes items like refrigerators and freezers for blood products, defibrillators, X-ray machines, ventilators – items that "keep patients alive."
Keech said the exercise helps build confidence across different Army units and allows USAMMA to practice the hand-off process to deploying forces.
"Assembly, speed of hand-off and accountability are important," Ladd said. "We want to be able to understand where our shortfalls are, and then mitigate them before they become problems in the future."
A number of other units from Fort Campbell also took part in the exercise, including teams from the 101st Sustainment Brigade, 406th Army Field Support Battalion and 101st Airborne Division (Air Assault).
Following the conclusion of the exercise, a USAMMA team will return to Sierra to collect, reconstitute and reset the medical equipment and begin preparing for its next deployment.
"This event serves as a culminating venue for experts of each type of capability," Pamintuan said of the different units involved in the exercise. "We were able to test systems, identify potential areas that need improvements and be a better team at the end of the day."