#23 Tennessee (4-0) vs. Stetson (2-2)
Tuesday, November 19th, 2019 | 6:02pm CT
Knoxville, TN | Thompson-Boling Arena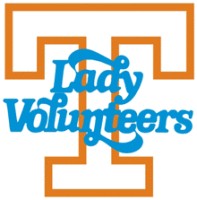 Knoxville, TN – The Tennessee Lady Vols basketball team (4-0), who made their 2019 debut at No. 23 (tied with Gonzaga) in the AP poll on Monday and are receiving votes in the USA Today Coaches Poll, welcome Stetson (2-2) to Thompson-Boling Arena on Tuesday night for a 7:00pm CT match-up.
This marks the 500th Lady Vol game played at T-BA since the venue came online during the 1987-88 season. UT has a 454-45 (.910) record there.
Tennessee is playing its second of six straight games on Rocky Top after opening with two of the season's first three games on the road.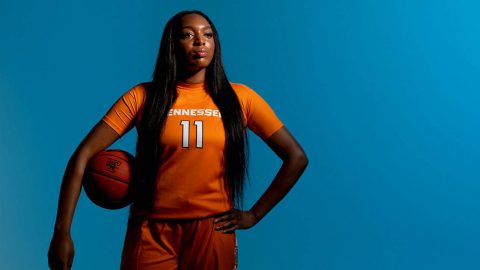 After facing Stetson, the Lady Vols welcome Arkansas-Pine Bluff (November 26th), Air Force (December 1st), Texas (December 8th) and Colorado State (December 11th) to The Summitt. The UAPB and Air Force games are part of UT's Salute to Service Week, while the Texas match-up is part of the Big 12/SEC Challenge.
The meeting with the Hatters is the eighth between the programs, with the teams most recently playing on December 5th, 2018, in Knoxville. UT holds a 7-0 advantage in the series.
Tennessee enters on the heels of a 73-43 home triumph over in-state foe Tennessee State last Thursday evening. The Hatters, meanwhile, come off a three-game swing through the Bluegrass State before heading south to Tennessee.
Stetson opened the trip in Lexington, falling to No. 13 Kentucky, 67-48, last Wednesday. SU played in the Morehead State Eagle Invitational over the weekend, defeating Morehead State, 58-55, on Friday and falling to St. Francis (Pa.), 78-73, on Saturday.
Broadcast Information
Tuesday night's game will be streamed live on SECN+ with Andy Brock (PxP) and Steve Hamer (Analyst) on the call.
The contest also can be heard on Lady Vol Network radio stations and by audio stream, with Mickey Dearstone calling the action for the 21st season.
A link to the live audio stream can be found on each game's Hoops Central page or the Lady Vol schedule on UTSports.com.
For a list of Lady Vol Network affiliates, please click on the Fans tab at the top of UTSports.com, select Vol Network and then click on Vol Network Affiliates in the black bar at the top of the page.
Air time for games on the Lady Vol Radio Network generally occurs 30 minutes prior to tip-off.
SECN+ games are online broadcasts and are available only on WatchESPN via computers, smartphones and tablets.
All of the games included in the ESPN package (ESPN, ESPN2, ESPNU) and the SEC Network will be available through WatchESPN, accessible online at WatchESPN.com, on smartphones and tablets via the WatchESPN app, and streamed on televisions through Amazon Fire TV, Apple TV, Chromecast, Roku, Xbox 360 or Xbox One to fans who receive their video subscription from an affiliated provider.
Promos
It's Hoops for Hunger Night. Donate two non-perishable food items and receive one complimentary ticket. Donations benefit the Second Harvest Food Bank, helping to feed East Tennessee families in need. Please bring all donations in a clear or disposable bag.
Tickets are available at AllVols.com. Spark the Summitt with tickets starting at $5.00! Gates open at 6:00pm.
It's $2.00 Tuesday! Petros are only $2.00 from the time gates open until tip with a voucher.
Participate in "High-5 the Lady Vols." Kids 12 & younger can pick up a wristband at the Fan HQ table on the concourse to participate in the pregame High-5 tunnel. Wristbands are limited. To purchase discounted group tickets and reserve wristbands for your team, please call 865.946.7000.
Free parking & shuttle service is available from UT's Ag Campus. Shuttles begin two hours prior to tip.
Recapping Our Last Game
The UT Lady Vols moved their record to 4-0 last Thursday night, defeating Tennessee State, 73-43, in front of a crowd of 7,213 at Thompson-Boling Arena.
The win marked the third-straight year that UT has started out 4-0, and the Tennessee Lady Vols improved to 6-0 all-time against the Lady Tigers (1-1).
Eight players for the Big Orange scored, with three of them hitting double digits. Sophomore Rae Burrell came off the bench to lead the way with a career-high-tying 14, while junior Rennia Davis and junior Kasiyahna Kushkituah added 12 and 11, respectively.
Davis, the current SEC Player of the Week, led UT in rebounding for the second time this season, grabbing 10. Her double-double was her third of the season and 21st of her career.
Tennessee State was led by Taylor Roberts with 12 points, followed by Deaja Richardson who logged 11.
Notes From The TSU Win
Owning The Glass
UT out-rebounded Tennessee State, 60-38. Through four games, Tennessee has beaten every opponent on the boards, averaging 54.3 rebounds per game while holding opponents to 36.0. The school record rebound average for a season is 46.9 in 1992-93.
Rennia Climbing The Record Book
Junior Rennia Davis recorded her 21st career double-double, moving her into a tie with Bridgette Gordon and Cierra Burdick at 14th all-time in Lady Vol career double-doubles.
Run Tracker
Tennessee put up a 10-0 run during the fourth quarter against Tenn. State, notching its fourth 10+ run of the season.
Balanced Attack
Of the 10 Lady Vols active against Tennessee State, eight contributed at least six points while three players ended the day in double figures.
Tennessee Topics
For the first time since the 11th polling period of 2018-19, the Lady Vols are back in the AP Top 25. They made their season debut tied for 23rd with Gonzaga on November 18th. The Vols (No. 20) also joined the men's poll, making UT one of eight schools to have their men's and women's teams ranked and one of only three where both were also unbeaten.
Tennessee has opened a season 4-0 for the third year in a row.
Kellie Harper will attempt to open a season 5-0 for the first time in her head coaching career. She twice opened 4-0 at NC State in 2011-12 and 2012-13.
After opening up the season with three games in seven days and four in 10, UT will play two contests in the next 10 days, allowing growth to take place.
The Lady Vols have won the rebounding battle in all four games and have a +18.3 margin vs. opponents.
Eight players currently are averaging at least 4.5 rebounds per game, led by Rennia Davis at 8.8 and both Lou Brown and Kasiyahna Kushkituah at 6.3. Six different players have led the squad in rebounds during the first four games.
The Big Orange have been big on swatting shots, averaging 8.3 blocks per contest. Tamari Key averages 3.3 per game.
Rennia Davis (6-17, .353) and Jordan Horston (6-13, .462) have accounted for 12 of UT's 20 three-pointers this season. Lou Brown has three.
UT is allowing only 52.5 points per game, 28 percent shooting from the field and 19 percent from the three-point arc. The 28-percent figure ranks UT No. 9 nationally in field goal pct. defense. The 19 percent mark ranks No. 15 in 3-point field goal pct. defense.
There have been four different leading scorers thus far, including Zaay Green vs. ETSU (17), Jordan Horston vs. Central Arkansas (17), Rennia Davis vs. Notre Dame (33) and Rae Burrell vs. Tennessee State (14).
UT-SU Series Notes
Tuesday night's match-up between Tennessee and Stetson will be the eighth meeting between these schools and the first between Kellie Harper and Lynn Bria.
UT is 7-0 all-time vs. the Hatters, including 6-0 at home and 1-0 at neutral sites.
The Lady Vols had to come back from being down 20 points with 7:29 to go in the third quarter in last season's meeting. That comeback was the second largest in school history behind a 23-point comeback at Rutgers on January 3rd, 2009
Tennessee had scored 90+ points in five of six previous meetings before tallying only 65 last season.
Also, a year ago, Tennessee went a perfect 13 of 13 from the charity stripe in the third quarter against Stetson and was 25 of 30 on the game for a free-throw percentage of 83.3%. That was the team's highest free-throw percentage since going 20-24 (83.3%) against Auburn in the SEC Tournament on March 1st, 2018.
The Lady Vols held Stetson to six third-quarter points last season, tying for the (then) sixth fewest points scored by an opponent in any quarter.
Tennessee legend Bridgette Gordon (1985-89) is a native of DeLand, Fla., where Stetson is located
The Lady Vols are 11-0 all-time against schools from the Atlantic Sun Conference.
About the Stetson Hatters
Stetson returned six players and three starters from last season's 16-16 squad that finished second in the Atlantic Sun Conference with an 11-5 record.
The top returnee is Day'Neshia Banks, who averaged 14.9 ppg. and 6.6 rpg. last season en route to ASUN Newcomer of the Year and All-ASUN First Team accolades.
Banks was a teammate of Tennessee's Rennia Davis at Ribault High School in Jacksonville, FL.
SU aide Shanasa Sanders was an assistant coach for Davis and Banks at Ribault.
The Hatters are led by Lynn Bria, who is in her 12th season at the school and has a 212-147 record. She is 365-360 in her 25th year as a head coach.
Stetson has earned three NCAA berths since 2005, plus five WNIT appearances and two WBI invitations.
Recapping SU's Weekend
Stetson went 1-1 at the Morehead State Eagle Invitational over the weekend, defeating the host school, 58-55, on Friday and falling to St. Francis, 78-73, on Saturday.
St. Francis outscored SU in the fourth period, 24-18, to earn the win, hitting 14 of 19 free throw attempts during that stanza.
Maddie Novak came off the bench to hit six of 10 field goal attempts and lead the Hatters with 18 points.
On Friday, Stetson overcame 34 turnovers and got a 17-point, 12-rebound double-double from Day'Neshia Banks to hold off Morehead State.
The Hatters connected on 50 percent of their attempts from the field (21-42) vs. MSU.
SU averaged 37.0 points per game in the paint at the tourney.
The Last Time We Met
UT Lady Vols sophomore Rennia Davis fired in 24 points and pulled down nine rebounds to lead No. 9/9 Tennessee to a 65-55 victory over Stetson at Thompson-Boling Arena on December 5th, 2018.
Davis hit 11 of 12 free throws in the win, as the Lady Vols finished 25 of 30 for the game from the charity stripe for 83.3 percent. Freshman Zaay Green tallied eight points and five rebounds to aid the cause.
After being held to just 22 points at the half, the Tennessee Lady Vols (7-0) rallied from a 20-point deficit with a 22-0 run in the third quarter to outscore the Hatters 43-17 in the second half.
Stetson (1-7) was led by redshirt-senior forward Sarah Sagerer, who logged 19 points and six rebounds. Addi Walters was the only other Hatter with double-digit points (17), as she displayed 3-of-5 accuracy from deep range.