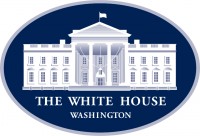 Washington, D.C. – "So the United States has 'the world's highest rate of children in detention.' Is this worth reporting? Maybe, maybe not. Nevertheless, Agence France-Presse, or AFP, and Reuters did report it, attributing the information to a 'United Nations study' on migrant children detained at the US-Mexico border," Kyle Smith writes for the New York Post.
"Then the two agencies retracted the story." Why? "Sheepishly, the two news organizations explained that, you see, the UN data was from 2015."
Why does that matter? "We all know who the president was in 2015," Smith writes. Think about that: "The story was removed. Not updated or corrected, removed."
How else does the media manipulate the news to their liking? Smith exposes all the tricks.
"Gordon Sondland was supposed to be the key witness in the impeachment drive — the guy who'd nail the coffin shut on Donald Trump's presidency." Unfortunately for the impeachment-hungry far left, Sondland—like every other witness—only had speculation. Asked outright, "So you really have no testimony today that ties President Trump to a scheme to withhold aid from Ukraine in exchange for these investigations," Sondland replied, "Other than my own presumption," the New York Post editorial board writes.
"Destruction-minded Democrats hope to deploy disagreements over every murmur and recollection of a phone call to evict President Trump from the White House. Reasonable people may disagree over meaning, but only the senseless would angle for impeachment," The Washington Times editorial board writes.
"President Donald Trump and Apple CEO Tim Cook toured a Texas manufacturing facility on Wednesday, getting a glimpse of a factory used by Apple to assemble the Mac Pro desktop. The tour was a public symbol of Trump's close relationship with Cook, and also provided an opportunity for the president to showcase a leading American company that's manufacturing in the U.S.," Kif Leswing reports for CNBC.
Sections
Politics
Topics
Barack Obama, Donald J. Trump, Impeachment, U.S. President, Ukraine, Washington D.C., Whtie House