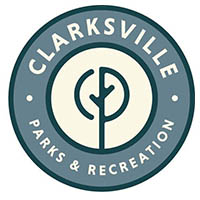 Clarksville, TN – Clarksville's 60th annual Christmas parade, hosted by the City of Clarksville and Montgomery County Government, took place Saturday, December 7th, 2019 delighting thousands as it worked its way from the Austin Peay State University campus through the streets of downtown.
Leading this year's parade, which featured about 180 entries, was the family of the late Mike Robinson. His wife Rhonda, and children Bryce, Bayleigh and Carly, were this year's grand marshals. A beloved local music legend and family man, Mike Robinson lost his long battle with cancer in August of 2019.
«Read the rest of this article»
Clarksville, TN – Downtown Commons, along with First Presbyterian Church and Trinity Episcopal Church teamed up once again to bring SpiritFest to Downtown Clarksville.
2019 marked the fifth year of the event which precedes the annual Clarksville Christmas Parade. Guests were invited to come downtown early and enjoy a variety of activities.
«Read the rest of this article»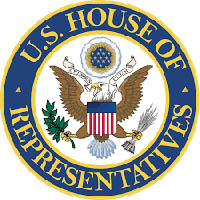 Washington, D.C. – On Thursday, December 12th, 2019, U.S. Representative Mark Green voted against the radically partisan prescription drug legislation introduced by House Democrats, H.R. 3.
H.R. 3 would ensure more Washington control, cripple the development of new cures and treatments, and has no chance of being signed into law by President Donald Trump.
Green said, "The President's Council of Economic Advisers found that H.R. 3 could prevent 100 new cures from coming to market and lower Americans' life expectancy by four months. That's why I voted no on this partisan prescription drug plan."
«Read the rest of this article»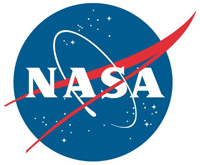 Pasadena, CA – Sue Smrekar really wants to go back to Venus. In her office at NASA's Jet Propulsion Laboratory in Pasadena, California, the planetary scientist displays a 30-year-old image of Venus' surface taken by the Magellan spacecraft, a reminder of how much time has passed since an American mission orbited the planet.
The image reveals a hellish landscape: a young surface with more volcanoes than any other body in the solar system, gigantic rifts, towering mountain belts and temperatures hot enough to melt lead.
«Read the rest of this article»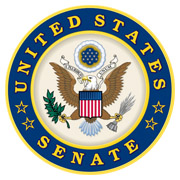 Washington, D.C. – Senator Marsha Blackburn (R-Tenn.), a member of the Senate Armed Services Committee and a conferee for the National Defense Authorization Act for Fiscal Year 2020, on Wednesday, December 12th, 2019, applauded the completion of the defense spending conference report. Senator Blackburn advocated for several provisions critical to groups in Tennessee that are included in the NDAA.
"This NDAA funds our key priorities of implementing the National Defense Strategy, rebuilding the military, and taking care of our troops and their families. Tennessee is proud to be home to multiple military bases," Senator Blackburn said.
«Read the rest of this article»

Morgantown, WV – The Austin Peay State University (APSU) men's basketball team could not overcome a stifling West Virginia defense in a hostile road environment, falling 84-53 to the Mountaineers, Thursday.
«Read the rest of this article»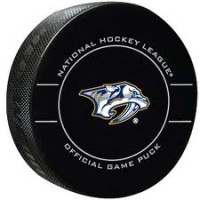 Buffalo, NY – In a back and forth affair tonight, the Nashville Predators came up short against the Buffalo Sabres, 4-3. Nashville held the lead twice tonight, only to lose it's grip against the Sabres.
Matt Duchene got things started in the first minute of the game when he drove the puck into the zone and slipped a shot past Linus Ullmark for the early 1-0 lead.
Jimmy Vesey then took a deflection off of a Rasmus Ristolainen shot on goal and slipped it past Juuse Saros in goal for the Predators and the game was tied, 1-1.
«Read the rest of this article»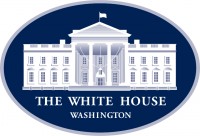 Washington, D.C. – Conservatives know that strong families are what make America thrive. They build up our neighborhoods, sustain our communities, pass down our values, and create a brighter future for every American citizen.
Yet for years, Washington has treated families as an afterthought—at best—and an outright barrier to "progress" at worst. U.S. President Donald J. Trump knows that bureaucrats shouldn't have the final say in raising our kids. So from child care to school choice to paid family leave, the Trump Administration is putting parents back in control.
«Read the rest of this article»
#15/14 Austin Peay at #5/5 Montana State
Friday, December 13th, 2019 | 7:00pm CT
Bozeman, MT | Bobcat Stadium | TV: ESPN3

Clarksville, TN – Game 14. Elite Eight. Quarterfinalists. All firsts that describe the Austin Peay State University (APSU) football team as it continues a run that outsiders have deemed indescribable.
Nonetheless, the Governors travel to No. 5 seed Montana State for a 7:00pm (CT), Friday matchup in the FCS Playoffs with the winner earning a ticket to the national semifinals.
«Read the rest of this article»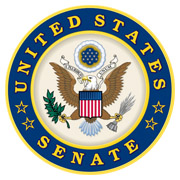 Washington, D.C. – U.S. Senator Lamar Alexander (R-Tenn.) today released the following statement on the announced United States-Mexico-Canada Agreement (USMCA):
"Updating NAFTA makes sense, and the agreement announced today will continue to raise family incomes and create even more good-paying jobs, which is good news for Tennessee auto workers and farmers," Alexander said.
«Read the rest of this article»