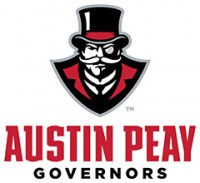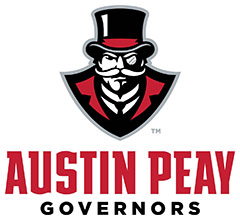 Clarksville, TN – Thelma had Louise… Cagney had Lacey… Laverne had Shirley… In the annals of Austin Peay State University (APSU) volleyball, Isabel Canedo-Reagan had Melissa Gailey-Luckey.
Canedo-Reagan was the 1991 Ohio Valley Conference Player of the Year as an outside hitter. She was able to be so productive because Canedo-Reagan had her former junior college teammate, Gailey-Luckey, as her chief setter. The duo helped Austin Peay State University stun the league with the 1991 OVC Tournament Championship. In so doing, they became the first non-Kentucky team to win the crown and only the second Lady Govs program to earn an OVC crown.
A year later, Gailey-Luckey helped lead the Lady Govs to their first-ever OVC regular-season title with a 15-1 mark and was a first-team All-OVC selection as well as an OVC all-tourney pick.
Now Gailey-Luckey joins Canedo-Reagan as members of Austin Peay State University's Athletics Hall of Fame. The induction ceremony, January 24th, 2020, will occur in the Morgan University Center.
Gailey-Luckey and Canedo-Reagan visited Austin Peay State University in Winter 1991, after helping lead Miami Dade Community College to the 1989 national junior college title as freshmen. Yes, they visited Austin Peay State University together, but they were not a package deal. No question APSU volleyball coach Cheryl Holt wanted both to augment a veteran team.
"They were not attached at the hip," Holt said. "I believe Austin Peay might have been their only D-1 offers. Both needed full rides. I extended offers to both not knowing if one or both would accept.
"Then add to all that, Melissa got sick during her visit and stayed at the hotel much of the time. So, in all honesty, I didn't know what might happen."
"I didn't get sick until halfway through my visit," Gailey-Luckey said. "I had time enough to figure out what a special place Austin Peay was. Everyone was friendly. I loved the small classroom sizes plus the professors seemed very friendly and accessible. I met (the late) A.J. Taylor for the first time (Taylor would become her mentor and they would remain friends until Taylor's death).
They both signed – "I knew their juco coach, Cookie Stevens, from my (head-coaching) days at Miami and I promised her I would take care of them," Holt said – and they led Austin Peay State University to unchartered heights… the program's first OVC tourney championship and the first regular-season title the next season.
Gailey-Luckey came to APSU after switching positions in junior college—she led her high school team, Miami Sunset, to back-to-back state championships as an outside hitter. But at Miami Dade (Junior) College, the 5-8 hitter was shifted to setter, and she adapted deftly.
However, when Gailey-Luckey came to APSU, Holt used her as both a setter and a hitter.
"Melissa was just a fierce competitor—she hated to lose—and had just outstanding mental toughness," Holt said. "She was one of the best all-around volleyball players to play at Austin Peay: Melissa could hit, serve, set, and block. She was outstanding both offensively and defensively."
Her versatility proved to be a terrific asset to a veteran and talented team. Basically, she did what was needed for the Lady Govs to be successful, whether it was setting, hitting, passing, or serving. Gailey-Luckey still owns the APSU single-season mark for service aces (101) in 1991.
The 1991 team adjusted as the season progressed and continued to improve. The final regular-season standings showed the Lady Govs as tying for third and entered the OVC tournament as the No. 4 seed. Gailey-Luckey was selected second-team All-OVC.
But APSU was a dangerous No. 4 seed and it proved to be just that in its three days in Cookeville. They rolled past Murray State in the first round and then OVC regular-season co-champion Southeast Missouri, 3-1, in the semifinals. Then, in the finals, they made quick work of Morehead State, sweeping the Lady Eagles in three sets.
Not only was it just the second women's OVC title in Austin Peay State University history – the Lady Govs, who finished at 22-11, also became the first non-Kentucky team to claim the league volleyball crown. As a result, APSU had a large target on its back in 1992. How did the Lady Govs respond?
For the first time in APSU history, the Lady Govs put together back-to-back 20-win seasons. The 28 victories, the most in program history until broken in 2017, included a 15-1 OVC record. That impressive mark saw the Governors roll off a 12-match winning streak. Gailey-Luckey earned first-team All-OVC and OVC all-tourney as the Govs lost in the OVC finals.
"She was an extremely smart player – may be the smartest player who played for me – who understood the technical and tactical aspects of the game," Holt said. "She had the uncanny ability to see the court and identify opponents' strengths and weaknesses."
Holt thought so much of Gailey-Luckey she hired her as the program's first full-time assistant. Gailey met her future husband, academic advisor Joe Luckey, while at Austin Peay State University.
"The volleyball team would not have earned OVC championships without her on the floor," Holt said. "She was loved and respected by her teammates.
"Without question, she was one of the best setters/hitters to ever play at Austin Peay State University and in the Ohio Valley Conference."
Brad Kirtley, Austin Peay State University's sports information director from 1984-2016, will provide an in-depth look at each member of the 2020 Austin Peay State University Athletics Hall of Fame induction class. The 2020 APSU Athletics Hall of Fame induction ceremony will be a 6:00pm dinner on Friday, January 24th at the Morgan University Center ballroom; the honorees also will be recognized during the following night's men's basketball contest against Belmont.
For more information about the Hall of Fame dinner and to make reservations to attend, call Tara Pfeifler, 931.221.6119 or email .