Written by Henry Wadsworth Longfellow
I heard the bells on Christmas Day
Their old, familiar carols play,
And wild and sweet
The words repeat
Of peace on earth, good-will to men!
And thought how, as the day had come,
The belfries of all Christendom
Had rolled along
The unbroken song
Of peace on earth, good-will to men!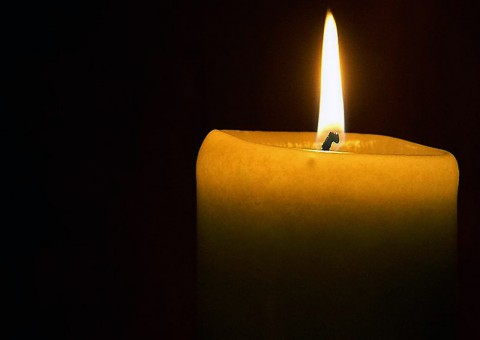 «Read the rest of this article»
Written by Clement Moore
Illustrated from Drawings by F.O.C. Darley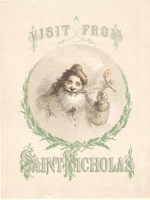 Clarksville, TN – Twas the night before Christmas, when all through the house;
Not a creature was stirring, not even a mouse;
The stockings were hung by the chimney with care,
In hopes that St. Nicholas soon would be there;
The children were nestled all snug in their beds,
While visions of sugar-plums danced in their heads;
And mamma in her kerchief, and I in my cap,
Had just settled our brains for a long winter's nap—
«Read the rest of this article»

Brentwood, TN – The Austin Peay State University's (APSU) dynamic men's basketball duo of junior Terry Taylor and freshman Jordyn Adams have been named Ohio Valley Conference Player and Freshman of the Week, respectively.
«Read the rest of this article»

Peterson Air Force Base, CO – NORAD is tracking Santa's flight across the world just like it's predecessor did, the Continental Air Defense Command (CONAD), for more than 50 years.
Back in 1955 after a Colorado Springs-based Sears Roebuck & Co. advertisement misprinted the telephone number for children to call Santa. Instead of reaching Santa, the phone number put kids through to the CONAD Commander-in-Chief's operations "hotline." This began the tradition.
«Read the rest of this article»
Clarksville, TN – Clarksville Online will be bringing your pets from different rescue organizations that are in need of a good home in Clarksville-Montgomery County and surrounding areas. This weeks pets are for the week of December 24th, 2019.
Dogs and cats of all ages, breeds and sizes are available through area animal rescues and shelters, as well as opportunities to help homeless animals through foster programs, donations and help with fundraisers and other family-friendly activities.
Contact a rescue near you to learn more.
«Read the rest of this article»
Tennessee sees 2 cent increase in Gas Prices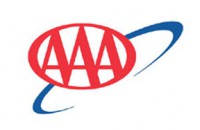 Tampa, FL – More than 100 million Americans are taking to the roadways to travel for the holidays, but that hasn't had a large impact on gas prices. At the start of the work week, only about a dozen states are seeing more expensive gas prices with increases of less than a dime.
"AAA forecasts that 104 million Americans will travel by car – the most on record – for a year-end holiday," said Jeanette Casselano, AAA spokesperson.
«Read the rest of this article»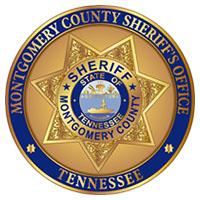 Clarksville, TN – The Montgomery County Sheriff's Office (MCSO) raised $11,875 for five local charities and St. Jude Children's Research Hospital during their Hairy Holidays Fundraiser.
For a $30.00-a-month donation male deputies could grow their beards out for the month of November and December. Female deputies could wear a colorful undershirt or not wear a tie which is normally part of the required uniform.
This year the MCSO extended the campaign to the end of the year and donated funds raised during December help local charities.
«Read the rest of this article»

Brentwood, TN – Austin Peay State University (APSU) women's basketball freshman Tahanee Bennell has been named the Ohio Valley Conference Newcomer of the Week for the second time this season.
«Read the rest of this article»
State group supports excellence in Parks and Recreation
Clarksville, TN – Clarksville Parks and Recreation Department director Jennifer Letourneau has been elected to the Board of Directors of the state's leading parks and recreation advocacy and support organization.
Letourneau will serve as the 2020 Administrative Branch Chair for the Tennessee Recreation and Parks Association.
«Read the rest of this article»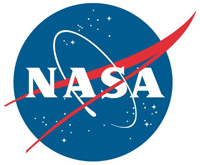 Washington, D.C. – NASA says Boeing's CST-100 Starliner spacecraft completed the first land touchdown of a human-rated capsule in U.S. history Sunday at White Sands Space Harbor in New Mexico, wrapping up the company's uncrewed Orbital Flight Test as part of NASA's Commercial Crew Program.
Starliner settled gently onto its airbags at 6:58am CST (5:58am MST) in a pre-dawn landing that helps set the stage for future crewed landings at the same site. The landing followed a deorbit burn at 6:23am, separation of the spacecraft's service module, and successful deployment of its three main parachutes and six airbags.
«Read the rest of this article»