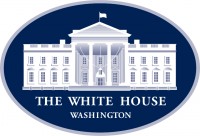 Washington, D.C. – Today, Wednesday, January 30th, 2020, U.S. President Donald Trump introduced the most realistic and detailed plan ever presented for peace between Israel and the Palestinians.

Watch: "We must break free of yesterday's failed approaches."

"Peace to Prosperity" is a fundamentally different vision for one of the world's most complex problems. "My vision presents a win-win opportunity for both sides," President Trump said today, with Israeli Prime Minister Benjamin Netanyahu standing alongside him.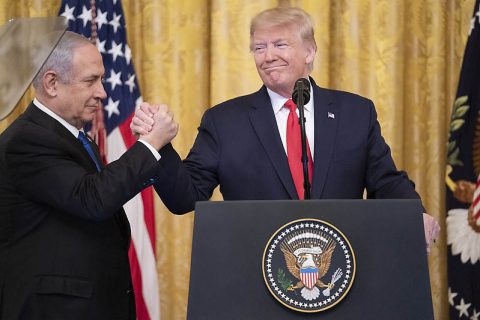 President Trump also took the step of meeting yesterday with Israel's opposition leader, Lt. General Benny Gantz. In doing so, the President secured agreement from both major Israeli figures on the Peace to Prosperity Vision. "Peace transcends politics by any measure," President Trump said today.

Now, for the first time in this conflict, President Trump has reached an understanding with Israel's leadership on a map with real borders for a proposed two-state solution.

Palestinians and Israelis both deserve a future of peace and prosperity. A realistic compromise will protect Israel's security, fulfill the aspirations of self-determination for the Palestinians, and ensure universal and respectful access to the holy sites of Jerusalem.

President Trump's Vision designates defensible borders for Israel and does not ask it to compromise on the safety of its people. For Palestinians, the Vision delivers significant territorial expansion, allocating land roughly comparable in size to the West Bank and Gaza for establishing a Palestinian State. Transportation links would allow for efficient movement between Gaza and the West Bank, as well as throughout Palestine.

"All humanity should be able to enjoy the glories of the Holy Land. This part of the world is forever connected to the human soul and the human spirit," President Trump said. "These ancient lands should not be symbols of conflict, but eternal symbols of peace."

Click here to see President's Trump's full plan!

More: A two-state solution that keeps Israel secure