Tennessee (16-4 | 6-1 SEC) at Vanderbilt (12-8 | 2-5 SEC)
Thursday, January 30th, 2020 | 8:05pm CT/9:05pm ET
Nashville, TN | Memorial Gymasium | TV: SEC Network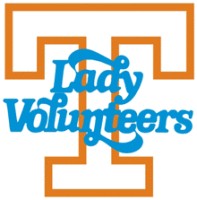 Knoxville, TN – No. 22/22 Tennessee Lady Vols basketball team (16-4, 6-1 SEC) hits the road for the first of three away games in its next four outings, playing Vanderbilt (12-8, 2-5 SEC) at Memorial Gymnasium in Nashville on Thursday at 8:05pm CT (9:05pm ET).
This will mark the 83rd contest in a rivalry that began in 1976. UT leads the series, 72-10, and has won 10 of the past 11, with Vandy picking up its first-ever victory in Knoxville last season. The UT women are 247-61-1 all-time vs. four-year college teams from the Volunteer State, defeating East Tennessee State (72-68) and Tennessee State (73-43) earlier this season.
The Tennessee Lady Vols are currently tied for second place in the league standings with Mississippi State at 6-1. South Carolina is in the catbird's seat with a 7-0 league mark. Kentucky and Texas A&M are a game behind UT at 5-2. Vandy, meanwhile, is tied for ninth with Alabama, Florida and Missouri at 2-5.
Tennessee features two players from the Volunteer State, including Jazmine Massengill (Chattanooga) and Jaiden McCoy (Knoxville), plus a head coach from Sparta (Kellie [Jolly] Harper) who played at Tennessee as well. Vanderbilt has five players from in-state.
Former Lady Vol Tamika Catchings will be broadcasting for the SEC Network and another LVFL (Kortney Dunbar) is a graduate assistant for the Commodores.
Broadcast Informaton
Thursday's game will be televised by the SEC Network with Eric Frede (PxP) and Tamika Catchings (Analyst) handling the call.
The contest also can be heard on Lady Vol Network radio stations and by audio stream, with Mickey Dearstone calling the action for the 21st season and Bobby Rader serving as the studio host.
A link to the live audio stream can be found on each game's Hoops Central page or the Lady Vol schedule on UTSports.com.
For a list of Lady Vol Network affiliates, please click on the Fans tab at the top of UTSports.com, select Vol Network and then click on Vol Network Affiliates in the black bar at the top of the page.
Air time for games on the Lady Vol Radio Network generally occurs 30 minutes prior to tip-off.
SECN+ games are online broadcasts and are available only on WatchESPN via computers, smartphones and tablets.
All of the games included in the ESPN package (ESPN, ESPN2, ESPNU) and the SEC Network will be available through WatchESPN, accessible online at WatchESPN.com, on smartphones and tablets via the WatchESPN app, and streamed on televisions through Amazon Fire TV, Apple TV, Chromecast, Roku, Xbox 360 or Xbox One to fans who receive their video subscription from an affiliated provider.
Road Leading Up To This
Tennessee Lady Vols basketball enters Thursday night having won five of its last six and eight of its last 10.
UT has won five straight SEC games and is 2-1 in road league contests, dropping an 80-76 decision vs. Kentucky on January 5th.
Rennia Davis is averaging 19.4 over her last five games, shooting 56.9 percent from the field, 46.7 on threes and 76.2 at the charity stripe.
Vanderbilt is 1-4 over its last five but won at Georgia and was quite competitive vs. Mississippi State.
VU is coming off a 98-61 loss at Alabama on Sunday, while UT beat Alabama on January 20th, 65-63, with Rennia Davis hitting a long-range, step-back three before the buzzer.
The Commodores played UConn on November 13th and lost by 13, 64-51, while Tennessee suffered a 60-45 loss to the Huskies on January 23rd after committing 27 turnovers.
Where Do We Go From Here
Tennessee is in the midst of a four-game swing where it plays three of four away from home. The next two following the Vandy game are top-10 match-ups at No. 1/2 South Carolina and vs. No. 9/8 Mississippi State on February 2nd and 6th, respectively, followed by a rematch at #RV/RV LSU on February 13th.
Vandy, meanwhile, heads to Auburn for a 2:00pm CT contest on Sunday. SECN+ has the coverage.
Davis Names SEC Player Of The Week
University of Tennessee junior forward Rennia Davis was named the SEC Women's Basketball Player of the Week, the league office announced on Tuesday. The honor is the second of the season for Davis and the fifth of her career.
The 6-foot-2 Tennessee Lady Vol standout ran her streak of scoring in double figures to 18 consecutive games, averaging 23.0 points, 8.0 rebounds and 2.0 steals last week in No. 22/22 UT's split with #3/5 UConn and #RV/RV LSU. Davis finished 16 of 27 from the field for 59.3 percent accuracy. She was four of nine from three-point range (44.4) and went 10 of 11 from the free-throw line (90.9).
The graduate of Ribault High School in Jacksonville, FL, closed the week for the Lady Vols with her second 30-point game of the season, firing in 30 and pulling down eight rebounds in a key conference victory over LSU. The win enabled the Big Orange to remain in a tie for second place in the league standings.
Davis connected on nine of 13 shots from the field (.692), including two of five from long range, and knocked down all 10 free-throw attempts to tie for the fourth-best 100-percent performance in Lady Vol history.
Recapping Tennessee Lady Vols Last Game
The No. 23/23 Tennessee Lady Vols basketball team got back in the win column on Sunday, defeating LSU, 63-58, in a key SEC match-up in front of a season-best crowd of 10,230 at Thompson-Boling Arena.
The victory enabled the Tennessee Lady Vols to post a 2-1 record during a week in which they played three games, including both SEC opponents entering contests having had an off-date prior to their meeting with the Lady Vols.
Junior forward Rennia Davis led Tennessee (16-4, 6-1 SEC), going a perfect 10 of 10 from the free-throw line en route to a game-high 30 points and eight rebounds.
LSU (14-5, 4-3 SEC) was led by redshirt senior Ayana Mitchell, who logged a double-double with 24 points and 12 rebounds. Khayla Pointer was also in double figures for the Tigers with 12.
Notes From The Last Game
Rennia In The Record Books
Junior Rennia Davis turned in 30 points against LSU, making it the 11th time she's scored at least 20 points and the third time she's hit 30. She's now tied for 11th all-time in career 20+ point performances by Lady Vols. Additionally, she went a perfect 10 of 10 from the line to tie for fourth all-time in free-throw percentage for a single game.
Shot Swatting
Freshman Tamari Key blocked four shots against the Tigers, putting her average in SEC play at 4.7 bpg. Key currently leads the conference, while South Carolina's Aliyah Boston is second in conference play, averaging 2.3 bpg.
Defense Wins Games
Coming into the contest, LSU was averaging 61.1 ppg. off a .448 shooting percentage from the floor. Tennessee held them below their averages in both points and shooting percentage at 58 points on .333 shooting.
Horston Dropping Dimes
Freshman Jordan Horston dished out a career-high-tying nine assists against the Tigers, moving her average to 5.2 apg. If the season ended today that average would be first all-time among Tennessee Lady Vol freshmen.
UT-VU Series Notes
The Tennessee Lady Vols are 29-7 vs. the Vanderbilt Commodores in Nashville, 33-1 in Knoxville and 10-2 at neutral sites, with those being postseason games.
UT had a 10-game series winning streak snapped last season, when Vandy won for the first time ever in Knoxville.
These squads have been to overtime on one occasion, with Tennessee seizing a 92-79 decision in Nashville on January 19th, 1997.
Including that OT game, Kellie (Jolly) Harper was 9-0 vs. Vanderbilt as a Tennessee Lady Vol point guard and is 1-2 vs. the Commodores as a head coach.
Harper was 0-1 vs. VU while head coach at Western Carolina (73-44, March 21st, 2009), and 1-1 vs. the Commodores while at NC State, dropping a 77-71 decision on the road on November 28th, 2009, and winning at home, 66-59, on December 18th, 2011.
Rennia Davis averaged 15.5 ppg. and 9.0 rpg. vs. VU in two games last season. She had a 17/12 double-double in Nashville on February 3rd, 2019.
The UT women are 247-61-1 all-time vs. four-year college teams from the Volunteer State, defeating ETSU (72-68) and Tennessee State (73-43) earlier this season.
About The Vanderbilt Commodores
Vanderbilt returned four starters and seven total letterwinners from last season's squad which finished 7-23 overall and 2-14 (14th) in the SEC. VU was picked to finish 14th by the media and 12th by the coaches in the 2019-20 preseason poll.
The Commodores are led by redshirt senior forward Mariella Fasoula, who averages 14.0 points and 7.1 rebounds per contest. VU also gets 13.4 ppg. from sophomore Brinae Alexander and freshman Koi Love.
Vanderbilt Commodores Last Game
Alabama was not a gracious host Sunday, as the Crimson Tide used a dominant first quarter to knock off a shorthanded Vanderbilt team, 98-61, at Coleman Coliseum in Tuscaloosa.
Fifth-year senior and leading scorer Mariella Fasoula attempted to play through illness but was held scoreless in just nine minutes for the Commodores who were already without starters Brinae Alexander and Autumn Newby due to injury.
Junior guard Chelsie Hall tied a career high with five steals, freshman Kiara Pearl tallied a career-best 11 points, sophomore guard Jordyn Cambridge finished with a career-best three blocks and senior LeaLea Carter led four Commodores in double figures with 15 points.
Vanderbilt fell on the road for just the second time this season and dropped to 12-8 overall and 2-5 in SEC play.
Tennessee Lady Vols Last Game Against Vanderbilt
Redshirt senior Cheridene Green posted a career-high 20 points on Senior Night, but it wasn't enough to overcome a Vanderbilt team that shot 53.8 percent from the floor, handing Tennessee a 76-69 loss at home on February 28th, 2019.
Green's previous best scoring performance also came against Vanderbilt, on January 17th, 2018, when she tallied 17 points.
Sophomore Rennia Davis was also in double figures for Tennessee (17-11, 6-9 SEC) with 14.
Last Time Tennessee Lady Vols Met Vanderbilt In Nashville
The Tennessee Lady Vols went 17-of-20 from the free-throw line in the fourth quarter to secure their third straight victory, defeating rival Vanderbilt on February 3rd, 2019, 82-65, in Memorial Gymnasium.
Sophomore Rennia Davis and senior Meme Jackson had 17 apiece for UT (15-7, 4-5 SEC). Davis posted 12 rebounds to record her second straight and sixth overall double-double of the season.
Vanderbilt (6-16, 1-8 SEC) was led by redshirt junior Mariella Fasoula, who had 16 points, eight rebounds and went a perfect six of six from the free-throw line. Chelsie Hall and Autumn Newby each had 11 for the Commodores.