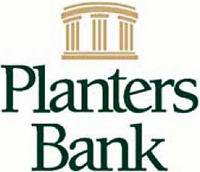 Hopkinsville, KY – During the Planters Bank Season of Giving, 12 non-profit organizations were supported throughout Western Kentucky and Tennessee. The Planters Bank social media and in-branch giving campaign resulted in 12 local non-profit agencies receiving a total of $27,356.19.
Completing its sixth year, the Planters Bank Season of Giving is a bank tradition that has a goal of bringing awareness to each non-profit agency's mission at the same time as fundraising for the organizations.
Featured Non-Profits & Branch Locations
YAIPaks – Planters Bank, Rossview (Clarksville)
Molly's Mutts – Planters Bank, Providence
Humane Society of Clarksville – Planters Bank, Hilldale (Clarksville)
Braves 2 College – Planters Bank, Sturgis
Hopkinsville-Christian County Public Library – Planters Bank, Main (Hopkinsville)
Nightstalker Association – Planters Bank, Sango (Clarksville)
Feeding God's Children – Planters Bank, Princeton
Dyslexia Association of the Pennyrile – Planters Bank, Indian Hills (Hopkinsville)
I'm Invisible Bullying & Suicide Prevention – Planters Bank, Commerce (Clarksville)
Hopkins County Special Olympics – Planters Bank, Dawson Springs
United Way of the Pennyrile – Planters Bank, Boulevard (Hopkinsville)
Caring for Webster County Cancer Fighters – Planters Bank, Sebree
"As a community bank, it is our responsibility to give back to our community. The Season of Giving is a great way for our employees, our communities, and our non-profits to all come together for these great causes," says Planters Bank CEO Elizabeth McCoy.
Before the Season of Giving kicks off, Planters Bank purchases items from local makers. Those items are then sold in each branch to support the branch's featured non-profit, with 100% of that purchase price donated to support the non-profits.
Throughout the Season of Giving (annually September through December) Planters Bank features a different non-profit each week on the bank's Facebook and Twitter. The community's engagement with those posts helps each non-profit earn even more donations.
For the 2019 Season of Giving, Planters Bank purchased Cadiz-made Barkley Hills Honey Cinna-Spice Whipped Honey, which was paired with Hopkinsville-made Continental Mills' Krusteaz Southern Cornbread and sold for $10.00/set.
Planters Bank also purchased Louisville-made Shell-Bee's Bourbon Smoked Garlic Sea Salt and sold for $10.00/each. Helping to spread the reach of local companies is a component of the program too. Each of the products sold in-branch can be sourced locally following the Season of Giving.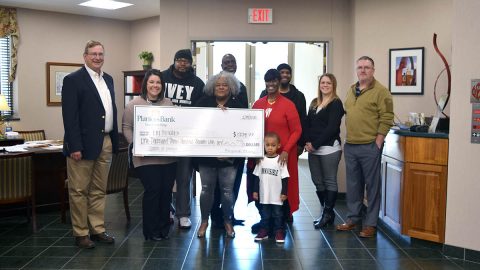 For those that are searching for the items now that the Season of Giving is complete, the Barkley Hills Honey may be purchased at local farmer's markets, the Krusteaz products are carried in grocery stores, and the Shell-Bee's salts & spices can be found in the Museums of Historic Hopkinsville-Christian County gift store.
Season of Giving began as a fun way to bring attention to organizations Planters Bank supports, and has grown in to a program the bank and its employees look forward to each year. Planters Bank would like to thank the community for its generosity in helping support local organizations year after year.
Visit the Planters Bank Facebook and Twitter to see photos of the non-profits receiving their donations, and find out more about Planters Bank's philanthropic efforts at plantersbankonline.com.
About Planters Bank
Planters Bank is headquartered in Hopkinsville, KY and has twelve locations throughout Western Kentucky and Tennessee. Planters Bank is a community bank that is committed to delivering an exceptional banking experience all while giving back to the community.
Find out more about Planters Bank by visiting www.plantersbankonline.com