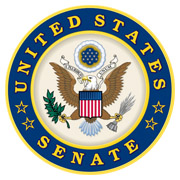 Washington, D.C. – The era of self-regulation in Silicon Valley is over. We will not allow Big Tech to get away with anticompetitive conduct or to bully competitors and consumers into silence. This week, Google threatened to choke off ad revenue to conservative news site The Federalist over their failure to police third party comments.
Meanwhile, Google does not adequately police comments on YouTube, one of its parent company's own platforms. The U.S. Department of Justice unveiled a proposal to reduce the liability protections Big Tech hides behind when bullying competitors or suppressing free speech.
«Read the rest of this article»
Clarksville, TN – Clarksville Christian School (CCS) has reaffirmed plans to open their campus for face-to-face classes when the 2020-21 school year begins on August 12th, 2020.
After successfully navigating the COVID-19 Coronavirus crisis during the recent school year, school President, Dr. Brad Moser, said his administrative team decided in May that CCS had the capability of safely resuming campus-based classes this fall.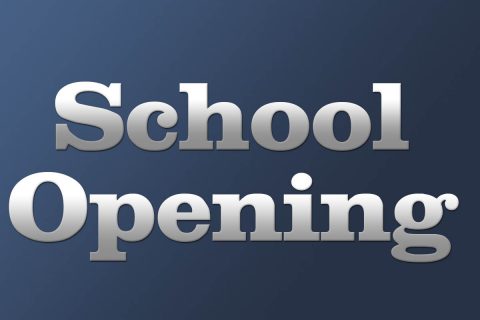 «Read the rest of this article»
Senator Lamar Alexander expects institute "to be recognized as one of the most important science and engineering alliances in the world"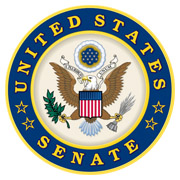 Knoxville, TN – The U.S. Department of Energy has awarded $20 million to the new Oak Ridge Institute at the University of Tennessee (UT) to expand the university's partnership with the Oak Ridge National Laboratory (ORNL) to train the next generation of American scientists and engineers.
"This $20 million federal grant is in support of an institute that is the culmination of 40 years of effort to merge the strengths of UT-Knoxville and the Oak Ridge National Laboratory," U.S. Senator Lamar Alexander (R-Tenn.) said.
«Read the rest of this article»

Nashville, TN – Tennessee's statewide unemployment rate for May 2020 dropped by 4.2 percentage points from the record high set in April, according to data released by the Tennessee Department of Labor and Workforce Development.
In May, the seasonally adjusted jobless rate decreased to 11.3%.
«Read the rest of this article»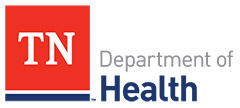 Nashville, TN – On Sunday, June 21st, 2020, the Tennessee Department of Health (TDH) reports that there have been 34,854 confirmed cases of COVID-19 Coronavirus in Tennessee. That is an increase of 647 cases from Saturday's 34,207. There have been 505 confirmed deaths in Tennessee because of the virus.
There have been fourteen new cases of the COVID-19 Coronavirus reported in Montgomery County. The total is at 384. There has been five deaths in Montgomery County due to the virus.
«Read the rest of this article»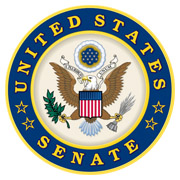 Washington, D.C. – United States Senator Lamar Alexander (R-Tenn.) today released the following statement after cosponsoring Senator Tim Scott's (R-S.C.) police reform legislation:
"I'm glad to cosponsor Senator Tim Scott's legislation to help states reform our country's police departments by holding police officers accountable, identifying and encouraging the adoption and use of best practices in community policing, and providing better training to police officers. Senator Scott is the right person to lead on this important issue due to his personal experiences and his ability to bring people together."
«Read the rest of this article»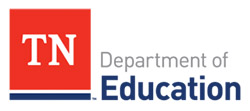 Nashville, TN– The Tennessee Department of Education (TDOE) released the 5th set of school reopening toolkits in a series of more than 20 resources and guidance documents to assist districts as they plan for the upcoming school year.
This release makes available three classroom example videos along with four more reopening toolkits providing considerations, recommendations, and best practices to help district and school leaders dive deeper as they make local plans for the 2020-21 school year.
«Read the rest of this article»

Silver Spring, MD – Diagnostic tests are an important tool in anticipating and meeting the continuing and evolving public health needs as we combat COVID-19 Coronavirus.
«Read the rest of this article»

Clarksville, TN – During the Austin Peay State University (APSU) Board of Trustee's summer meeting on June 5th, 2020 trustees honored five individuals with the board's annual awards – the APSU Philanthropist of the Year Award, the Govs Who Lead Through Military Service Award and the Govs Who Lead Through Service Award.
«Read the rest of this article»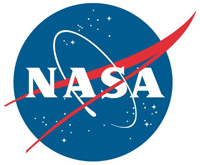 Washington, D.C. – NASA's Space Launch System (SLS) Program is concluding its structural qualification test series with one upcoming final test that will push the design for the rocket's liquid oxygen tank to its limits at NASA's Marshall Space Flight Center in Huntsville, Alabama.
In the name of science, engineers will try to break a structural test article of the tank–on purpose. The liquid oxygen tank's structure is identical to the tank that is part of the SLS core stage, which will provide power to help launch the Artemis missions to the Moon. The tank is enclosed in a cage-like structure that is part of the test stand.
«Read the rest of this article»