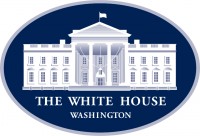 Washington, D.C. – For more than a month, there has been a sustained assault on American civilians, law enforcement officers, public and private property, and national treasures such as the Lincoln Memorial.
These attacks aren't the actions of peaceful protesters—they are the violent criminal acts of rioters, arsonists, anarchists, and left-wing extremists.
On Friday, June 26th, 2020, President Donald Trump signed
an executive order
to protect America's monuments, memorials, and statues from those who seek to erase our history.
"They're tearing down statues, desecrating monuments, and purging dissenters," the President said. "It's not the behavior of a peaceful political movement; it's the behavior of totalitarians and tyrants and people that don't love our country."
Under the new order, any person who causes willful damage to federal property will be prosecuted to the fullest extent of the law. President Trump will not tolerate violence and intimidation from a mob to impose its fringe ideology on law-abiding citizens.
Press Sec: "Anarchy in our streets is unacceptable, and anger is not enough."
President Donald Trump's latest action also allows federal support to be withheld from state and local law enforcement agencies who fail to protect such monuments and memorials.
It is the sacred first duty of America's leaders—federal, state, and local—to ensure domestic tranquility and defend the life, property, and rights of our citizens. In a letter to Illinois Governor J.B. Pritzker and Chicago Mayor Lori Lightfoot on Friday, President Trump offered a partnership to end the violence in Chicago and bring about real change.
"If you are willing to put partisanship aside," the President wrote, "we can revitalize distressed neighborhoods in Chicago, together. But to succeed, you must establish law and order."
Across our country, provocateurs who are ignorant of American history are attempting to rewrite it. Some politicians hope to appease this mob by negotiating with the extremists who are destroying their communities and even
claiming entire city blocks
.
President Trump is standing up to these anarchists. Peaceful protesters deserve to be heard. Violent rioters deserve to be arrested. Real leaders can tell the difference.
Read President Trump's letter on the violence in Chicago.
More:
Administration takes action to protect America's history from the mobs