Topic: Chicago IL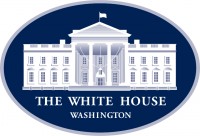 Washington, D.C. – "On Sunday, President Trump announced the U.S. Food and Drug Administration is issuing an emergency use authorization for (EUA) convalescent plasma in hospitalized patients, another step forward in the fight against COVID-19 Coronavirus," Dr. Nicole Saphier writes for Fox News.
"It may not be the magic ticket to end the pandemic, but can it save lives if sufficient quantities of IgG [antibodies] are given early enough? Data from over 30,000 people in the study suggest so. And because of that, every American should be rejoicing."
«Read the rest of this article»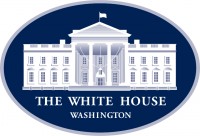 Washington, D.C. – PRESIDENT DONALD TRUMP: Okay. Thank you very much, everybody. So we have some very interesting news. Kevin Clinesmith, a corrupt FBI attorney who falsified FISA warrants in James Comey's very corrupt FBI, is expected to plead guilty.
You probably heard that. It just came out. So that's just the beginning, I would imagine, because what happened should never happen again. So, he is pleading guilty. Terrible thing. Terrible thing. The fact is they spied on my campaign and they got caught. And you'll be hearing more.
«Read the rest of this article»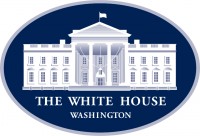 Washington, D.C. – President Donald Trump signed four executive actions Saturday to provide Americans with more financial relief from the COVID-19 Coronavirus pandemic, Marisa Schultz reports for Fox News.
The four actions will provide unemployed Americans with $400.00-a-week in supplemental unemployment aid, assist renters and homeowners who are struggling to pay their lease or mortgage, defer payroll taxes for employees making $100,000 or less per year, and suspend federal student loan payments through the end of 2020.
«Read the rest of this article»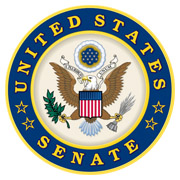 Washington, D.C. – I've always said that our goals inform the paths we choose. You can tell a lot about a person—or, a political movement—by how they choose to persuade the masses.
Ask yourself, what do their tactics look like? Are their tactics effective, if peaceful? Or, are their efforts repression dressed up as resistance? Once you figure that out, you can get a pretty good idea whose side they're on.
If you're looking for a perfect example of the latter, look no further than Chattanooga, Tennessee, home of Shuford's Smokehouse.
«Read the rest of this article»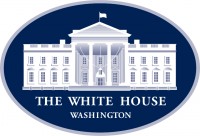 Washington, D.C. – "'[H]e shall take Care that the Laws be faithfully executed.' . . . The Constitution says the president shall perform this obligation. We're not talking about an option or something he may do or not do as he sees fit. It is a solemn duty. It is what being the chief executive is all about," former Assistant U.S. Attorney Andrew McCarthy writes for Fox News.

Click here to read more.
«Read the rest of this article»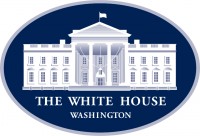 Washington, D.C. – On June 29th, 2020, 4-year-old LeGend Taliferro was shot and killed in his bed after a gunman opened fire on an apartment complex in Kansas City, Missouri.
This afternoon, President Donald Trump announced the expansion of Operation Legend, an interagency law enforcement effort led by the U.S. Department of Justice and named after LeGend. Its purpose is to quell the unacceptable levels of recent violence in United States cities.
«Read the rest of this article»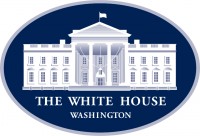 Ripon, WI – VICE PRESIDENT MIKE PENCE: Well, hello, Wisconsin! (Applause.) Thank you for that warm welcome. To Congressman Glenn Grothman, Congressman Bryan Steil, to state senators, members of the state legislature, honored guests, my fellow Americans: It is good to be here in Ripon, Wisconsin, the birthplace of the Republican Party. (Applause.) And it is great to be back in the Badger State with so many great Americans. (Applause.)
I thank you all for being here today. But allow me to begin by bringing greetings from another great fan of the Badger State. He's a man who loves the state of Wisconsin, he's been fighting to keep the promises that he made to the people of this state every day for the last three and a half years, and he was in this state just not too long ago. So allow me to bring greetings from the 45th President of the United States of America, President Donald Trump. (Applause.)
«Read the rest of this article»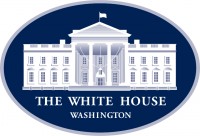 Washington, D.C. – PRESIDENT DONALD TRUMP: Hello, everybody. (Applause.) Thank you. Thank you very much, everybody. Please. That's a nice crowd on a nice, cool day. (Laughter.) It's beautiful, though. Might be hot, but it's beautiful.
We're here today to celebrate and expand our historic campaign to rescue American workers from job-killing regulations. Before I came into office, American workers were smothered by a merciless avalanche of wasteful and expensive and intrusive federal regulation.
«Read the rest of this article»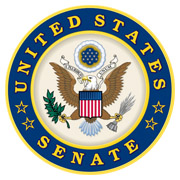 Washington, D.C. – Senator Marsha Blackburn (R-Tenn.) joined Senator Joni Ernst's (R-Iowa) bill to restrict taxpayer funding from going to cities that allow violent anarchist jurisdictions. The Ending Taxpayer Funding of Anarchy Act is also supported by Senators Mitch McConnell (R-Ky.), Tom Cotton (R-Ark.), Mike Braun (R-Ind.), Steve Daines (R-Mont.) and Kelly Loeffler (R-Ga.).
This Fourth of July weekend, gun violence and a spike in shootings besieged cities like New York and Chicago, where calls to defund the police have gained support from local authorities.
«Read the rest of this article»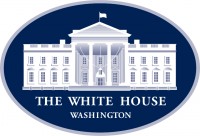 Washington, D.C. – For more than a month, there has been a sustained assault on American civilians, law enforcement officers, public and private property, and national treasures such as the Lincoln Memorial.
These attacks aren't the actions of peaceful protesters—they are the violent criminal acts of rioters, arsonists, anarchists, and left-wing extremists.
«Read the rest of this article»