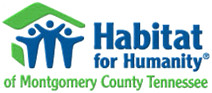 Clarksville, TN – Habitat for Humanity of Montgomery County, Tennessee (HFHMCTN) has elected four new members to the affiliate's Board of Directors. Joining the board are Ronald Bailey, Aminah Eyiowuawi, Sonda Finley, and John Johnson.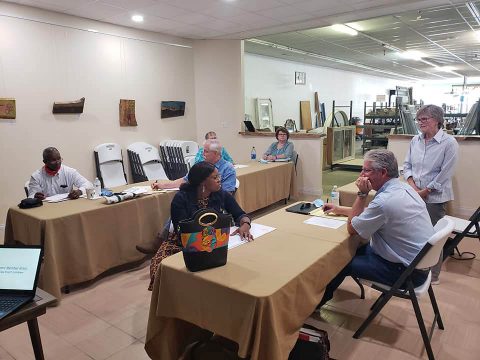 "Habitat is very fortunate to have these new members on our board. Each one brings unique skills and experience that will contribute to the betterment of Habitat and its mission," HFHMCTN Board President Lynn Stokes said.
"We are thankful for their willingness to serve our community and Habitat families," stated Stokes.
The new members of the Board of Directors assumed their official duties in June.
Ronald Bailey
Retired Lt. Gen. Ronald Bailey currently serves as the Vice President for External Affairs at Austin Peay State University (APSU). He is an APSU alumnus and a former Governors football player.
Before coming back to APSU, Bailey served for 40 years in the U.S. Marine Corps. During that time, he oversaw the Marine Corps Recruiting Command, served as commanding general of the First Marine Division, as commanding general of the Third Marine Expeditionary Brigade, and as deputy director for operations of the Joint Staff. He was also a Military National Fellow at the Council on Foreign Relations and later became the deputy commandant for Plans, Policies and Operations for the Marine Corps.
-Information courtesy of APSU
Aminah Eyiowuawi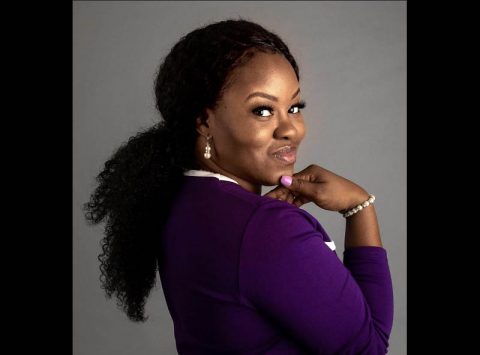 Aminah Eyiowuawi currently works as a Portfolio Manager/Credit Analyst at a community bank in Clarksville, TN. As a community banker, she helps small business owners and larger industry leaders make an impact in the local area.
Eyiowuawi earned an Associates in Arts degree during 2006 with a concentration in accounting from Hopkinsville Community College. She also received a Bachelor of Science in Business with a concentration in accounting during 2008, followed by a Masters of Business Administration from Murray State University in Murray, KY. In 2018, she attended The Southeastern School of Consumer Credit, earning a certificate of completion.
She is a former Hopkinsville, KY resident, who currently resides in Clarksville, TN. She is also a member of Clarksville Young Professionals.
"Being a single-mother since 16 years old, Habitat touched my soul as the right fit and felt like a connection from God," Eyiowuawi said. "Affordable housing is needed within every community and is what helped me through college and most of my life. God has led me to an organization that I feel confident will be a great fit. Habitat is a breathing ground to see the grace of God, home building, finances and a love for community all together in one place! These things combined ignite my soul!"
Sonda Finley
Sonda Finley is the Senior Corps/Human Resource Director with six years of experience working alongside the executive team at Clarksville-Montgomery County Community Action Agency (CMCCAA). She has worked in the Human Resource field for over 25 years and is particularly experienced in managing benefits, employment training, HRIS, employee relations, and performance management.
Finley is a veteran of the now inactive USAREUR VII Army Corps of the United States Army. She is inspired daily by her husband Tim and their three sons. In her free time, Sonda likes to read, crochet, and spend time with her granddaughter and grandson.
John Johnson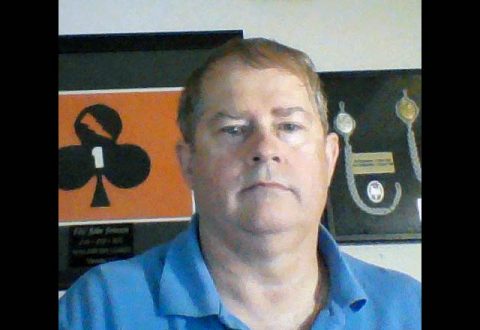 John Johnson retired from the Army in 2009 after 24 years of service. Since then, he has been working for the State of Tennessee as an Employee Development Specialist for Vocational Rehabilitation, a division of the Department of Human Services. In this role, he assists people who have disabilities to help them prepare for and maintain employment.
"I wanted to be a member of the Habitat Board because I wanted to have a bigger role in giving back to the community and have a positive impact in other lives," Johnson said.
About Habitat for Humanity of Montgomery County
Habitat for Humanity of Montgomery County Tennessee serves low-income families by partnering with them to build decent, affordable housing.
Habitat for Humanity, in partnership with qualifying Montgomery County families, has completed 98 houses since 1992, using donated funds, labor, and materials. The Clarksville-based ministry is seeking individuals, churches, and local companies for volunteer projects related to eliminating poverty housing in Montgomery County. Information at 931.645.4222 or visit www.habitatmctn.org