Tennessee (10-6 | 2-0 SEC) vs. Mississippi State (12-3 | 1-1 SEC)
Thursday, January 5th, 2022 | 5:32pm CT/6:32pm ET
Knoxville, TN | Thompson-Boling Arena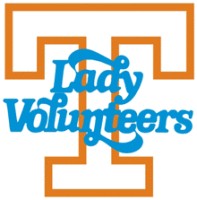 Knoxville, TN – Tennessee (10-6, 2-0 SEC) welcomes Mississippi State (12-3, 1-1 SEC) to Thompson-Boling Arena on Thursday, as the teams clash at 5:32pm CT in the third league game of the season for both teams.
In an interesting scheduling coincidence, the Vol and Bulldog men's basketball programs also met this week in Knoxville, with UT cruising, 87-53, on Tuesday night.
The UT Lady Vols are tied atop the SEC standings along with South Carolina, LSU, Ole Miss and Missouri, while MSU currently is tied for sixth with three other teams. Kellie Harper's squad enters on a three-game winning streak and has been victorious in eight of its past 10 contests, with its only two losses coming vs. (then) No. 9/9 Virginia Tech (59-56) on Dec. 4 and at No. 2/2 Stanford on December 18th (77-70).
UT is coming off an 89-76 triumph over RV/NR Alabama (12-3, 1-1 SEC) on Sunday, providing the Big Orange women's program its 500th victory at Thompson-Boling Arena against only 54 losses in the 36-year history of the venue.
In keeping with that homecourt advantage, Tennessee is 8-2 at home this season. Its only two setbacks have come at the hands of (then) No. 12/11 Indiana, 79-67, and (then) No. 9/9 Virginia Tech, 59-56.
The Bulldogs will take to The Summitt after falling at home on Sunday in front of 6,023 at Humphrey Coliseum to bitter rival Ole Miss, 61-50, with MSU tallying its lowest scoring output of the year. State had won seven straight contests overall and was 8-0 at home until that setback against the Rebels.
Thursday night's tilt will mark the final contest in a portion of the schedule in which Tennessee has played nine of 11 at home with no back-to-back road games. UT is 8-2 during that stretch, going 7-1 at home and 1-1 on the road.
Game Promotions
Thursday is Youth Basketball League Day at Thompson-Boling Arena.
Weekday Family 4 Pack Deal: Get four tickets & four $10 concession vouchers starting at $48 (plus tax/fees).
Play4Kay Pink Game: Purchase a pink shirt from Orange Mountain Design and receive a free ticket to the Play4Kay game vs Vanderbilt 2/12. Proceeds from the shirts will be donated to the Play4Kay Foundation.
Purchase tickets at AllVols.com.
Broadcast Information
Thursday night's game will be streamed on SECN+, with Andy Brock (PxP), LVFL Kamera Harris (Analyst), and Sarah Detwiler (Reporter) on the broadcast.
All of the games included in the ESPN package (ESPN, ESPN2, ESPNU) will be available through WatchESPN, accessible online at WatchESPN.com, on smartphones and tablets via the WatchESPN app, and streamed on televisions through Amazon Fire TV, Apple TV, Chromecast, Roku, Xbox 360 or Xbox One to fans who receive their video subscription from an affiliated provider.
The contest also can be heard on Lady Vol Network stations and by audio stream, with Brian Rice on the call and Andy Brock serving as studio host.
A link to the live audio stream can be found on the Hoops Central page or the schedule on UTSports.com.
For a list of Lady Vol Network affiliates, please click on the Fans tab at the top of UTSports.com, select Vol Network and then click on the Vol Network Affiliates tab.
Air time for games on the Lady Vol Radio Network generally occurs 30 minutes prior to tip-off.
The Lady Vol Network broadcast also can be heard frequently on satellite radio via SiriusXM and the SXM App. UT vs. MSU, however, will not be available.
Trading Places
Tennessee Lady Vol senior Rickea Jackson transferred to Tennessee during the offseason after playing the first three seasons of her career at Mississippi State.
Jackson played for three different head coaches during her time in Starkville, including Vic Schaefer, Nikki McCray-Penson and Doug Novak.
Jackson was a two-time WBCA All-America Honorable Mention selection and was a 2019-20 All-SEC Second Team, SEC All-Freshman and SEC All-Tournament honoree.
In her only appearance vs. Tennessee, Jackson tallied 14 points and nine rebounds for Mississippi State in the No. 8/8 Bulldogs' 72-55 win over No. 23/25 UT in Knoxville on February 6th, 2020.
Mississippi State's Anastasia Hayes, who hails from Murfreesboro, Tenn., played her freshman season as a Lady Vol.
Hayes was the 2017-18 SEC Sixth Woman of the Year at UT before spending 2018-21 at Middle Tennessee State and 2021-23 at Mississippi State.
In a visit to Knoxville with MSU on February 24th, 2022, Hayes and the Bulldogs dropped an 86-64 decision to Tennessee.
UT faced Anastasia Hayes and her sister Aislynn Hayes, also at Mississippi State now, when they were both at Middle Tennessee State. The Lady Vols handled the Blue Raiders in the NCAA First Round in Austin, Texas, on March 21st, 2021, 87-62.
Familiar Faces From Other Places
Second-year UT assistant coach Samantha Williams and first-year Mississippi State head coach Sam Purcell were assistants together for Jeff Walz at Louisville for seven seasons from 2013-14 to 2019-20.
Bulldog graduate Ahlana Smith played the last two seasons at Louisville before joining Purcell in Starkville.
Smith played against Tennessee last season in the NCAA Sweet 16 in Wichita, Kansas, seeing only four minutes of duty and going 0-1 from the field.
Bulldog Ramani Parker also followed Purcell from Louisville after spending three seasons with the Cardinals. Parker did not appear in the game vs. UT last season.
Second-year Lady Vol assistant coach Joy McCorvey was previously at Florida State, where Mississippi State graduate guard Kourtney Weber played from 2018-22. McCorvey was on staff in Tallahassee during Weber's first two years there.
Noting The Offense
Tennessee is averaging 79.2 points per game this season to rank No. 23 nationally and No. 3 in the SEC after putting up 70.1 a year ago (72nd/8th), and it is producing 84.6 ppg. over the past seven contests.
In two SEC games, the Lady Vols are putting up a league-leading 83.0 points per contest.
UT is shooting 51.2 percent in league games (1st), 47.9 over the last seven contests and 46.1 for the season (4th among SEC schools and 30th nationally).
The Lady Vols have increased their season free throw percentage to 70.6 by shooting 75.2 over their last seven games. Their 74.4 percent clip in two SEC games ranks them No. 3 in the league, which is key since they are No. 35 in the NCAA in FT Atts. Per Gm. (18.4).
The Lady Vols have two standouts scoring in double figures and seven other active players averaging at least 4.6 ppg. and double-digit minutes per contest.
In a role that she has embraced and in which she is excelling, Rickea Jackson is coming off the bench and leading Tennessee in scoring (17.4 ppg.) and standing second in rebounding (5.8 rpg.). She is No. 3 in the SEC in scoring in all games.
Jackson ranks No. 1 in the SEC in league games in scoring average (25.0) and field goal percentage (74.1), and she has recorded a team-leading five 20+ scoring efforts. She also has tallied double figures in points in 12 of her 14 games.
Jackson leads the SEC in free throw shooting in all games at 84.4 percent and is second in leagues games at 90.0 (10-11) behind teammate Jordan Walker at 100.0 (10-10).
In a starting role, Jordan Horston is UT's second-leading scorer at 15.3 ppg., ranking 12th in the SEC, and is the team's leader in rebounding (6.2 rpg.) and steals (24/1.6), while standing No. 2 in assists (49/3.3) and blocked shots (10/0.5). Horston has three games of 20+ points and three double-doubles, while firing in 10 or more points in 12 of 13 of the games she has completed this season.
Jasmine Franklin, Jillian Hollingshead and Karoline Striplin have emerged as inside presences as Tennessee attempts to offset the loss of center Tamari Key. Franklin is putting up 6.8 ppg. and 6.2 rpg. over her last seven contests, while Hollingshead is contributing 6.6 ppg. and 4.4 rpg., and Striplin is producing 5.6 ppg. and 4.1 rpg.
Sara Puckett and Tess Darby have upped their offense over the last seven, as well, averaging 8.7 ppg. and 2.7 rpg., and 8.0 ppg. and 2.9 rpg., respectively.
Puckett (9-17, 52.9 pct.) and Tess Darby (14-28, 50.0 pct.) have been sharpshooters from beyond the three-point arc over the past seven contests and freshman Justine Pissott has emerged as well, connecting on four of her last 10 threes for 40 percent while flashing a total shooting percentage of 44.0 by scoring in the mid-range and transition facets of the game.
A 59.4 percent shooting effort vs. Wright State was Tennessee's best since hitting at a 61.7 clip vs. Liberty on 3/16/18 in the NCAA First Round.
UT recorded a school-record 84.6 shooting percentage for a quarter in the third frame vs. Wright State.
Defensively Speaking
After holding opponents to 60 points or fewer only once in the first six games of 2022-23, the Lady Vols have done so five times in their past 10 contests, including four of the past eight outings.
Over the past seven games, Tennessee is holding opponents to 37.1 percent shooting from the field and 61.9 points per contest after allowing 38.2 percent and 68.8 percent over the first nine contests.
Tennessee limited Florida to 25 percent shooting beyond the arc and only three 3-pointers on December 29th, marking only the fourth time this season UT has held a foe to three or fewer treys. The Lady Vols had been giving up 7.1 per game for the season and allowing a percentage of 31.0.
UT followed that by allowing an Alabama squad that averaged 10.1 threes per game to hit only six on 28.6 percent accuracy.
The Lady Vols have held nine of their past 13 opponents under 40 percent shooting, with Alabama's 44.4, UCLA's 43.5, Stanford's 42.2 and Florida's 40.7 serving as the only exceptions.
Through three contests, UT was barely out-rebounding opponents (39.3-38.0). They've now opened that margin up to +10.9 (43.4-32.5), out-boarding foes in 12 of 16 games, including 10 of the past 11.
Tennessee is averaging 44.9 rebounds per game over the past seven contests and has elevated its season average to a high of 43.4 entering the Mississippi State game and ranks No. 25 nationally and No. 4 in the SEC.
In rebound margin, UT is No. 15 nationally and No. 3 in the SEC at +10.9.
UT's 55 rebounds vs. Wofford marked the third time it had been +50 this season.

Tennessee allowed only 15 rebounds to Wright State on Dec. 11, which is second in UT history only to the 13 grabbed by Puerto Rico-Mayaguez on 11/29/02 and tied with the 15 by Ole Miss on 2/24/11.

Despite facing a more rigorous schedule, UT is averaging more steals (7.6 to 7.2) than it was last season.
Looking Back At The Alabama Game
Tennessee never trailed in cruising to an 89-76 victory over Alabama in front of a crowd of 8,214 in Thompson-Boling Arena on Sunday to record the women's basketball program's 500th win in the 36th year of the venue.
The Lady Vols (10-6, 2-0 SEC) shot 54 percent on the day with four players landing in double figures and three setting new season highs. Senior Rickea Jackson was the top scorer for UT with 22 on the day, while junior Tess Darby, sophomore Jillian Hollingshead and graduate Jordan Walker all posted season bests with 16, 15 and 15, respectively. Senior Jordan Horston narrowly missed a double-double with nine points and a career-high-tying nine assists.
Megan Abrams was the leading scorer for UA (12-3, 1-1 SEC) with a game-high 24 points, and Loyal McQueen was close behind with 21.
Tennessee ranked No. 18 in the NCAA's NET rankings, won its third straight game and posted its eighth triumph in its last 10 contests by defeating the No. 15 team in the NET. Alabama, meanwhile, saw its 10-game victory string come to an end on The Summitt.
Another Fine SEC Home Opener
Tennessee improved to 36-5 all-time in its first SEC home game of a season and has won six of its last seven such contests.
Kellie Harper improved to 4-0 in SEC home openers, defeating Missouri, Arkansas, Alabama and Alabama again in her four seasons as head coach of the Lady Vols.
A Look At The Bulldogs
Mississippi State enters with three players scoring in double figures: Jessika Carter (14.7 ppg.), JerKaila Jordan (11.1 ppg.) and Debreasha Powe (10.5 ppg.). Carter leads in rebounds as well at 8.4 rpg.
Carter is No. 3 in the NCAA in total blocks (40).
MSU is ranked No. 3 nationally in field goal percentage defense at 31.6 pct., No. 3 in scoring defense, allowing only 50.9 ppg., and No. 12 in steals per game (11.5 spg.).
The Bulldogs are forcing 20.5 turnovers per contest.
MSU's Last Game
Mississippi State fell to 1-1 in the SEC Sunday night after dropping a heartbreaker to Ole Miss, 61-50.
The Bulldogs started the night on a 7-0 run and won the first frame, 15-11. Following the opening quarter, Ole Miss outscored the Bulldogs 50-35.

State shot 35% from the floor, 23% from behind the arc and 50% from the free throw line. Ole Miss shot 42% from the field and 23% from the 3-point range.

Jessika Carter had her 13th double-digit scoring game with 15 points and seven rebounds to lead MSU.
UT/MSU Notes
UT is 17-3 vs. MSU in Knoxville, 17-2 vs. the Bulldogs in Starkville and 4-2 at neutral sites.
State has a 1-0 record in overtime games between these programs, winning a 65-63 affair in Starkville on Jan. 29, 2016.
UT and MSU have met six times in the SEC Tournament, with the Lady Vols owning a 4-2 record.
Kellie Harper is 1-1 in her career vs. Mississippi State, winning on Feb. 24 in Knoxville last season, 86-64, and dropping a 72-55 decision in her first season at UT on Feb. 6, 2020, 72-55, on The Summitt to the (then) No. 8 Bulldogs.
Harper was 5-0 as a Lady Vol player vs. MSU from 1995-99.
Last Meeting Between UT, MSU
A 56-point second half helped No. 16/14-ranked Tennessee defeat Mississippi State, 86-64, on Feb. 24, 2022, at Thompson-Boling Arena for its ninth straight win at home.
It was as if the home team could not miss in the second half, as Tennessee (22-6, 11-4 SEC) connected on 24 of 36 (.667) from the field and seven of 10 from beyond the arc. The Big Orange got a career-high 17 points from Tess Darby, who was 5-of-6 from deep and 6-of-7 overall. Tamari Key also had a big night with 23 points, matching a career best.
Key tallied her 10th double-double of the season, adding 15 boards to her point total. She also blocked six Bulldog shots, passing the century mark for swats this season as she entered the day with 99 and finished with 105.
For the game, the UT Lady Vols fired in 35 of 65 (.538) from the floor and were eight of 15 (.533) on 3-pointers. The Big Orange shot over 50 percent on 3-pointers for the first time all year.
Next Up For UT Women's Basketball
The Tennessee Lady Vols basketball team travel to Nashville this weekend to take on Vanderbilt on Sunday in Memorial Gymnasium. The tip-off is at 12:02pm CT/1:002pm ET.
The contest will be broadcast on the SEC Network.